The Galaxy S7 edge stalls, delivers middling battery longevity
84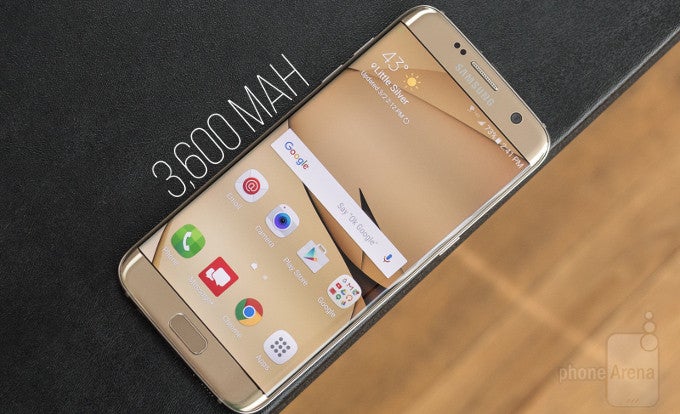 Battery life being the tough nut to crack it is, we—and pretty much everyone interested in Samsung products—were pretty excited to hear that the South Koreans weren't joking around, and implemented a giant, 3,600 mAh battery with the Galaxy S7 edge. Truth be told, apart from the camera, resilience was the other metric we were most excited to get some actionable information on. Seeing as how the S7 edge has been in our trusty hands this past week, we obviously did just that.
The Galaxy S7 edge was done in just 7 hours and 18 minutes—much sooner than we were hoping
Unfortunately, we bring no good news. The Galaxy S7 edge passed through our demanding battery life test and came out just 7 hours and 18 minutes later—sooner than we expected, and
much
sooner than we dared
hope
. In comparison, the Galaxy S6 edge+, which is the de-factor predecessor of the S7 edge, lodged the impressive 9 hours and 29 minutes, all with "just" a 3,000 mAh cell.
Given this underwhelming result, it's worth pointing out that the Galaxy S7 edge we've got over here is the Qualcomm Snapdragon 820 flavor, and not the Exynos make. It's possible that Samsung's own silicon will deliver better performance, though we're not exactly holding our breath—if it does, however, it'd be interesting to figure out Samsung's motives for going with the 820 in the first place.
For what it's worth, the Galaxy S7 edge was tested under the same conditions as any other device going through our custom test, which hasn't changed for a while now. So brightness set to 200 nits and a looping script that is designed to replicate the power consumption of typical real-life usage.
Switching gears to recharge times, the S7 edge redeems itself with a very good showing: just 99 minutes to go from zero to full. Given the large cell at play here, that's a pretty decent result, and still among the best in the industry.