The Galaxy S23: Why Samsung could have pulled an Apple with its pricing strategy
15
This article may contain personal views and opinion from the author.
We may earn a commission if you make a purchase from the links on this page.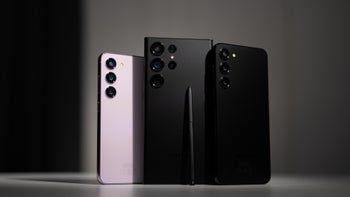 Commercial performance in the United States can often break or make a smartphone. Therefore, it is hardly surprising that most of the big players in the tech world place a disproportionate emphasis on their commercial performance on American turf.
This is a truth that many users in other key (but relatively less important) markets like myself have come to expect. But there is a point where disparities can get out of hand. This is one such time.
The
Samsung Galaxy S23
has made its long-awaited debut. The Korean tech giant places high hopes on its flagship for 2023, especially in light of the underwhelming fiscal quarters the company has recently experienced.
It is hardly a secret that Samsung is not content with the commercial performance of its high-end devices. Failures to meet sale targets and an ever smaller market share in the premium and ultra-premium ($800+ and $1000+ respectively) segments have pushed
Samsung
to take drastic measures… in the US at least.
Abroad, in other international markets, however, the situation is rather different. In this article, I will attempt to illustrate the disparity between Samsung's strategy in key international markets. I will also put forward my case as to why that is not an optimal approach. Lastly, I will take the liberty to speculate as to why the pricing of the S23 is so haphazard.
Samsung's New Strategy: make flagships competitive, not profitable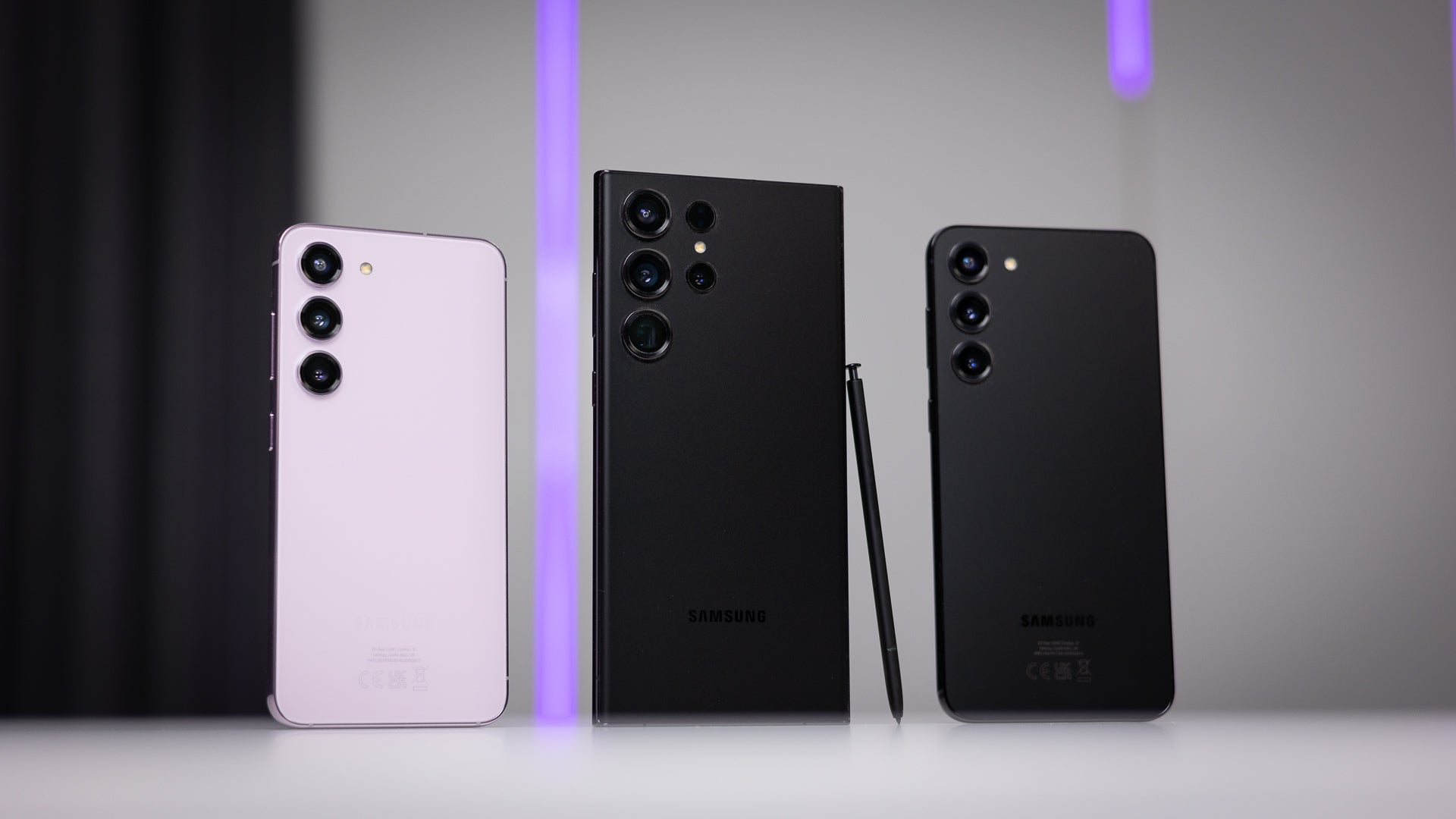 I will firstly begin by drawing your attention to one key development that has occurred in the last couple of months. Namely, the fact that Samsung formally acknowledged one major problem its high-end smartphones faced: the iPhone.
The Korean tech giant has always sought to effectively challenge
Apple
, to varying degrees of success. Increasingly, however, Samsung is losing the battle in the markets that are most important. Nowhere is this trend as disconcerting as it is in the US, where the iPhone reigns supreme.
This is why Samsung has ostensibly decided to pursue a new strategy which prioritizes 'competitiveness' over profit margins. Essentially, the sentiment is that by making the S and Z series more competitive (which would translate into more sales), revenue could be higher despite a narrower profit margin.
Now would be the time to point out that Samsung actually enjoys higher profit margins than Apple when it comes to its most premium devices, something most consumers are unaware of. At first glance, Apple products are in fact more expensive, but this is not solely because of the 'Apple Tax' - they actually cost more to make.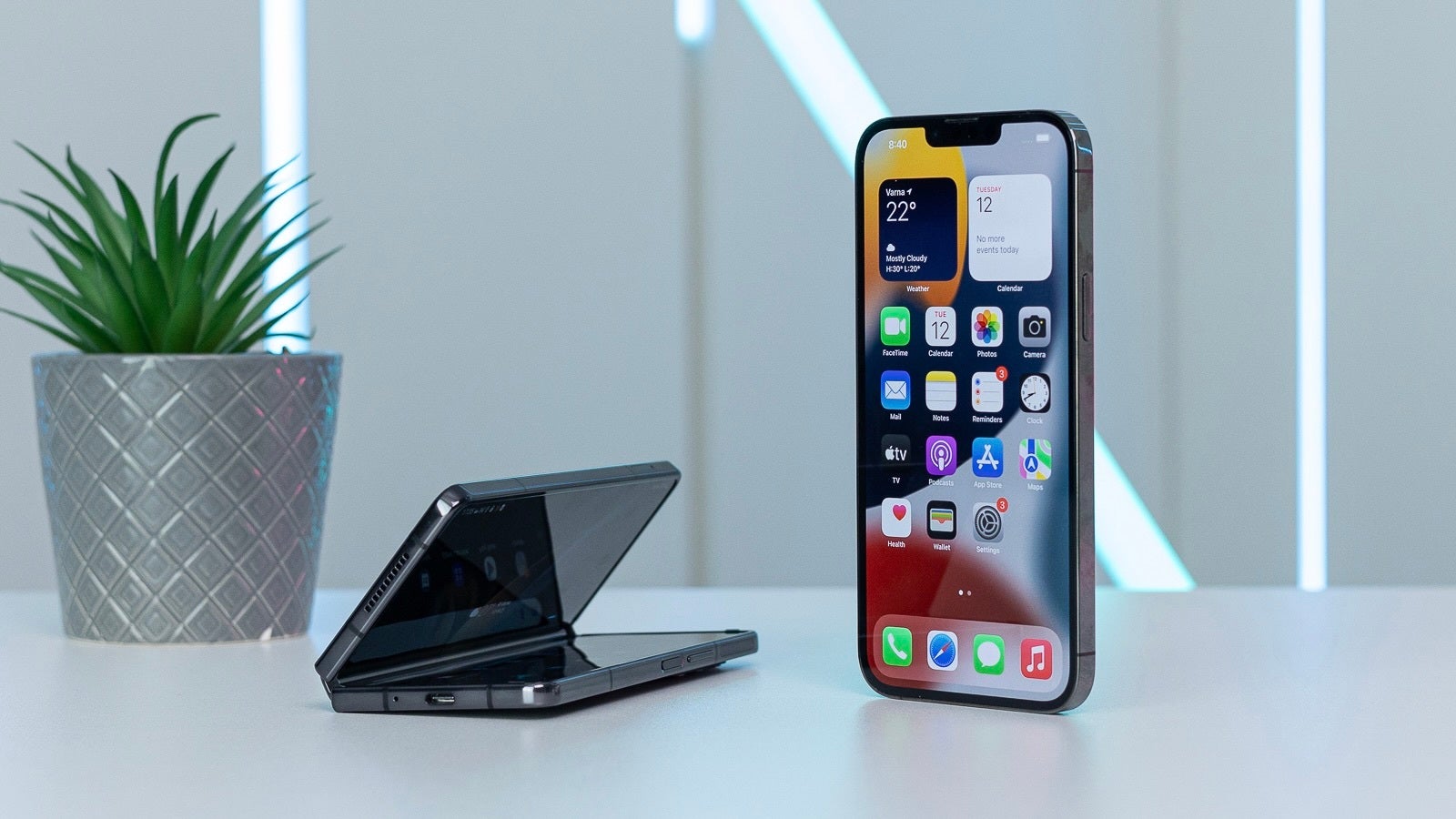 For example, the
Galaxy Z Fold 4
costs about $670 to make, or about 40% of the recommended selling price. The hardware costs of the
iPhone 14 Pro Max
, on the other hand, are about 46% of the final price consumers end up paying.
Therefore, it is safe to say Samsung has some room to narrow down its profit margins, at least more so than Apple. The question is will it do so?
The Galaxy S23: Why Samsung could have pulled an Apple with its pricing strategy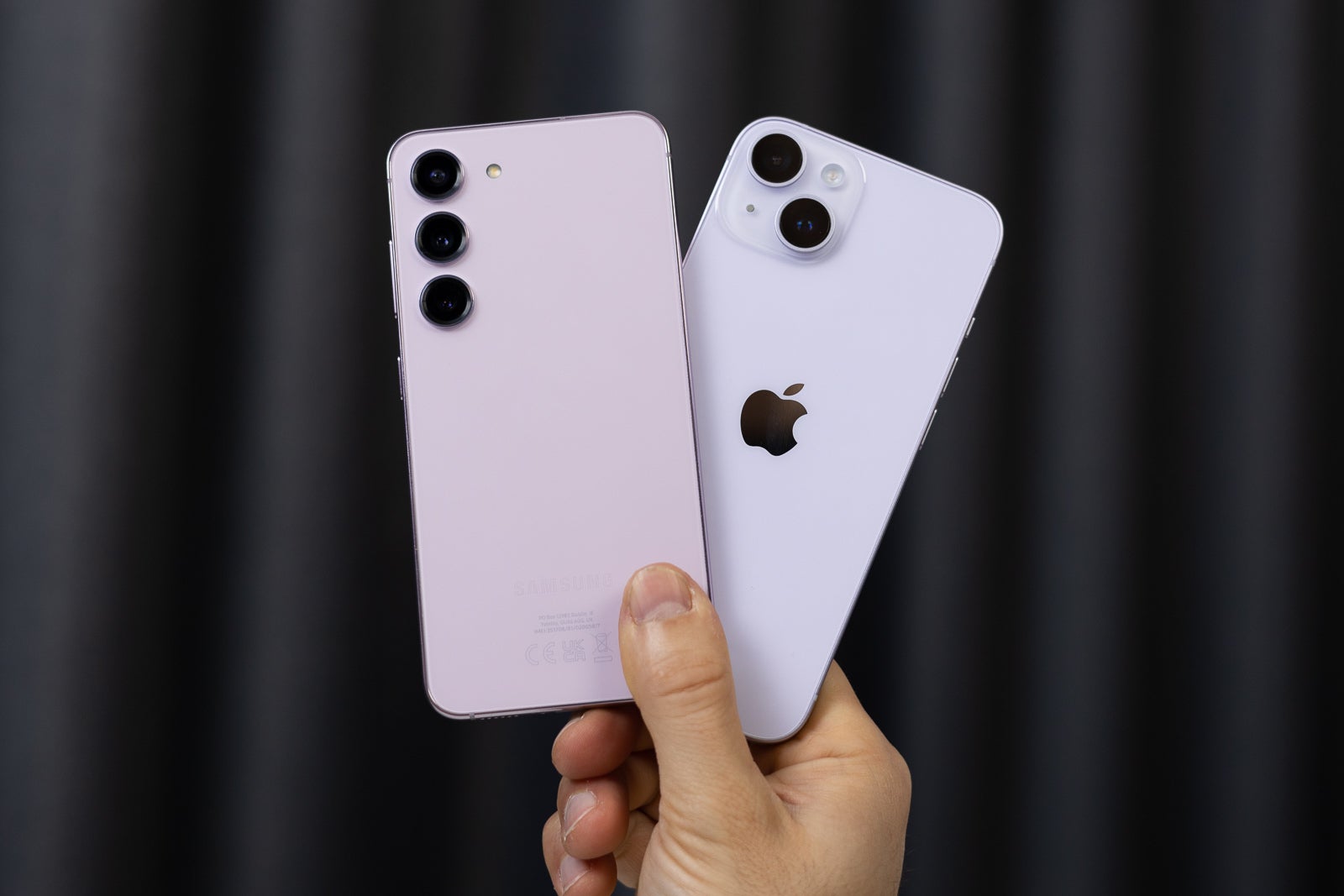 I will start by stipulating that Samsung has managed to price the Galaxy S23 lineup very competitively in the US. Not only was a price hike averted, but, with the generous pre-order deals, American consumers have a serious incentive to grab a Samsung smartphone. This is precisely what Samsung needs in order to chip away at Apple's dominance in the US and recover its position.
However, outside of the US, the story is quite different. I have compiled a list of the official launch prices of the Galaxy S lineup over the past 3 generations in 2 key markets: Germany and the UK. I would like to mention that the prices in Germany are very similar to the ones across most other EU member states. Hence, they do a good job of gauging the price level across the EU as a whole.
Germany Pricing
| Model | S21 | S22 | S23 |
| --- | --- | --- | --- |
| Vanilla | 849 EUR | 849 EUR | 949 EUR |
| Plus | 1049 EUR | 1049 EUR | 1199 EUR |
| Ultra | 1249 EUR | 1249 EUR | 1399 EUR |
United Kingdom Pricing
| Model | S21 | S22 | S23 |
| --- | --- | --- | --- |
| Vanilla | 769 GBP | 769 GBP | 849 GBP |
| Plus | 949 GBP | 949 GBP | 1049 GBP |
| Ultra | 1149 GBP | 1149 GBP | 1249 GBP |
What do these numbers tell us? Firstly, the Galaxy S21 and the Galaxy S22 featured virtually identical prices across generations in Germany (and by extension, the EU) and the UK. Now, however, a price hike of between €100-150 and £80-100 respectively has taken place. In other words, prices abroad have gone up by as much as 10%, but those in the US have remained constant. The question is why?
Is the price hike justified?
I attempted to reach out to Samsung in order to receive an official answer. For the time being, I have not heard back. In the event that I do, an update will be published immediately. Because of the lack of an official explanation, however, I have taken the liberty to put forward a number of hypotheses.
It should be noted that these are just speculations and I am completely aware of the fact that I could be very mistaken. A lot goes into a company's pricing strategy, so, naturally, I could be missing crucial bits of information. Nevertheless, I can think of 3 scenarios.
Scenario 1: Strong Dollar, Weak Pound and Euro
Given the current political and economic climate in the UK and the EU, in particular, it is possible that Samsung is afraid that the respective currencies of these two markets could come under fire in the near future and lose ground to the dollar. If that is the case, it would make sense for the S23 to be priced slightly higher in order to offset any possible depreciation.
Nevertheless, I believe now would be a rather strange time for such a decision. Back in August, when the euro and the pound reached a historic low against the dollar (the euro even dipped below parity) Samsung was just releasing the Galaxy Z Fold 4 and the Galaxy Z Flip 4 - two very premium, very expensive foldables.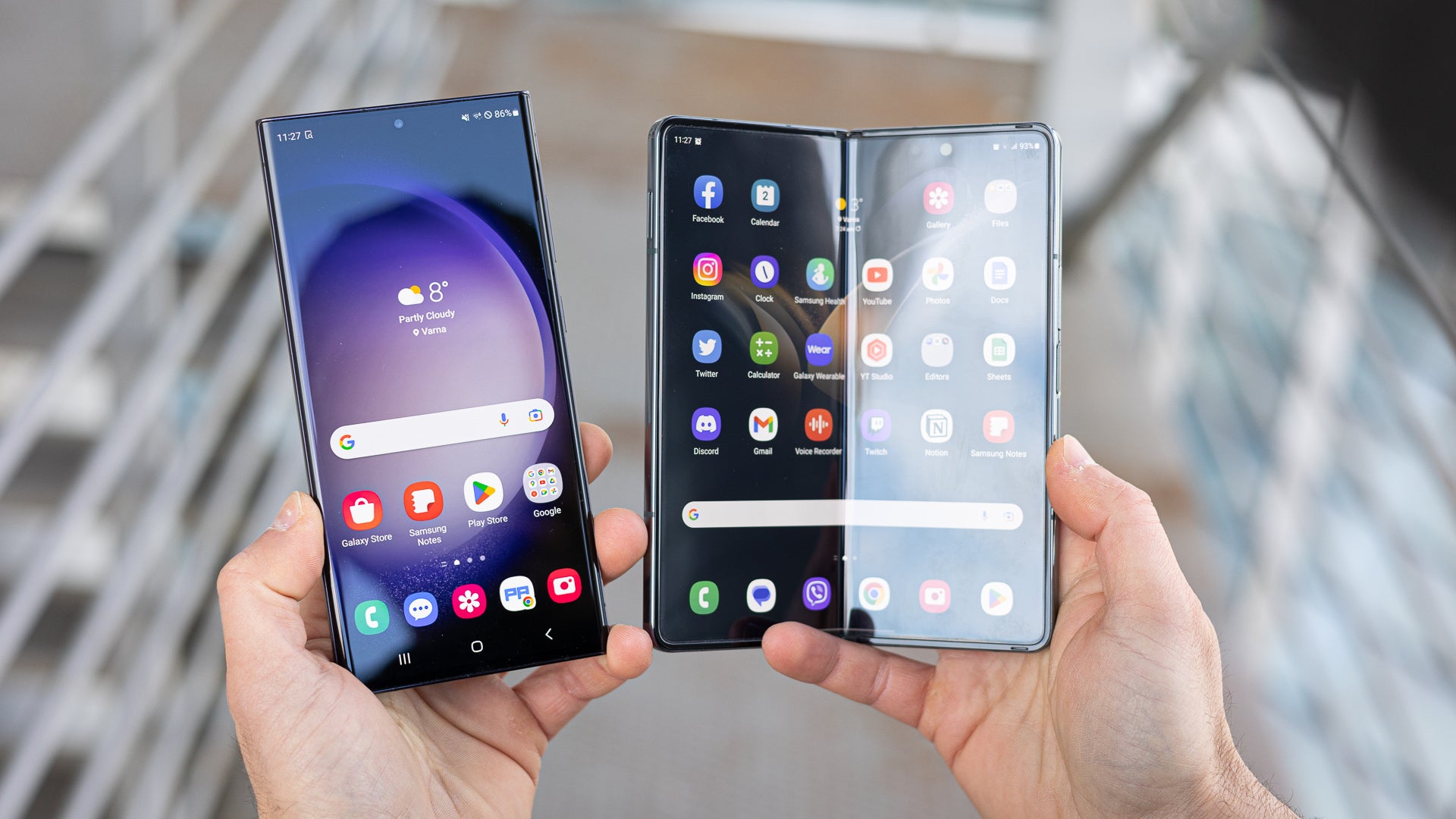 Do you want to know how much the Fold cost in the EU, when €1 was equal to $1? You'd be surprised. The Galaxy Z Fold 4 launched at a starting price of $1799 in the US, around €1799 (based on the member state) in the EU and £1649 in the UK. Needless to say, a relatively similar price point was kept across the three markets.
Since August, however, the euro and the pound have somewhat recovered. Now, even with the euro well above parity levels, every Galaxy S23 model costs more in the US than in the EU. This is why I am not convinced that currency fluctuations are the key problem. Economically speaking, everything that has changed between August and now is for the better. It makes no sense for Samsung to raise its prices now, when it did not do so 6 months ago.
Scenario 2: Snapdragon vs Exynos
Exynos' playtime is indeed over
The Galaxy S23 marks the end of different variants of Samsung's flagship. Before, depending on the market, users would either receive a Snapdragon-powered device, or one with Samsung's Exynos chipset. While performance was comparable, the Snapdragon version always had an edge.
This is no longer the case today. Now, every Galaxy S23 smartphone will be powered by the same Snapdragon 8 Gen 2 processor. This is great news when it comes to performance, but It is possible that Qualcomm's chipset could be more expensive than Samsung's Exynos ones. Hence, in the markets that used to receive the Exynos variants in the past, a price increase could be necessary to sustain pre-existing profit margins.
This is probably my favorite explanation as it would make a lot of sense and would justify the price increase. However, I have one last theory that I would hate to be true.
Scenario 3: Price hikes to match Apple
I could not help but notice that the Galaxy S23 is more expensive in the same markets in which Apple introduced a price hike with the iPhone 14 in September. In Apple's case, it made a lot of sense.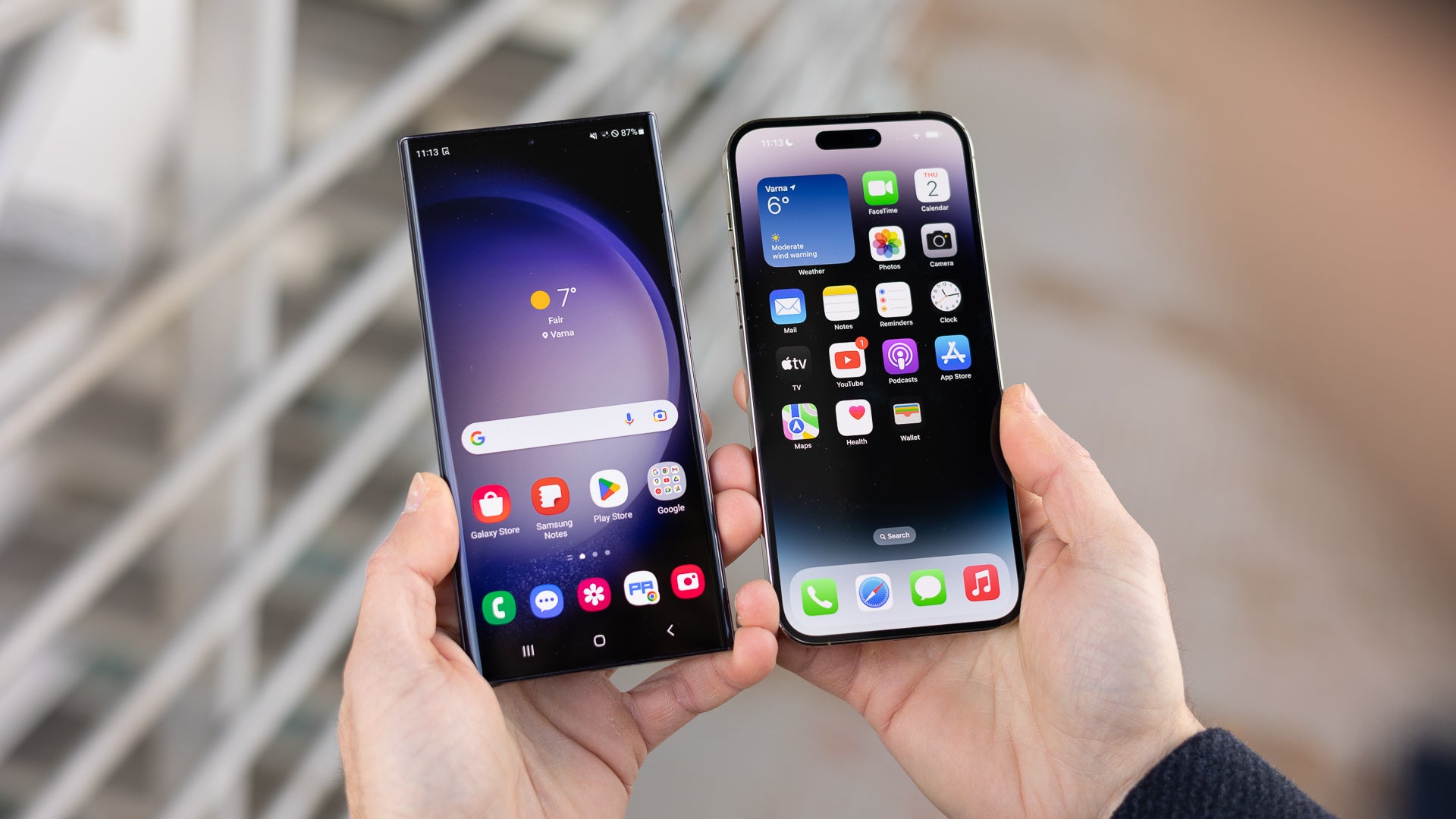 Back in September when the iPhone 14 made its debut, a very cold and economically detrimental winter for Europe seemed increasingly likely. Hence, why many analysts predicted greater inflation and an even weaker currency. This coupled with the fact that Apple almost never adjusts its pricing after the launch of a device made a price increase inevitable.
While things have changed in the six months between September 2022 and February 2023, the iPhone 14 is still the most expensive Apple smartphone to date. And given just how fixated Samsung seems to be on taking a bite out of its share, it could be possible that the company's strategy was to price the S23 competitively vis-a-vis the iPhone 14.
In a nutshell, in markets where the iPhone 14 was more expensive, the Galaxy S23 could also become more expensive, as that would allow it to simultaneously remain competitive and bring in a bigger profit margin. Conversely, in markets like the US where the iPhone 14 launched at the same price as its predecessor, Samsung would choose competitive pricing over a bigger profit margin.
This could ultimately prove to be a successful strategy. The war for market share against Apple will always be most difficult on the latter's home turf. In the EU and the UK, Samsung has a bigger chance of getting away with a price increase. The only problem is…
Profit margins still seem more important than competitiveness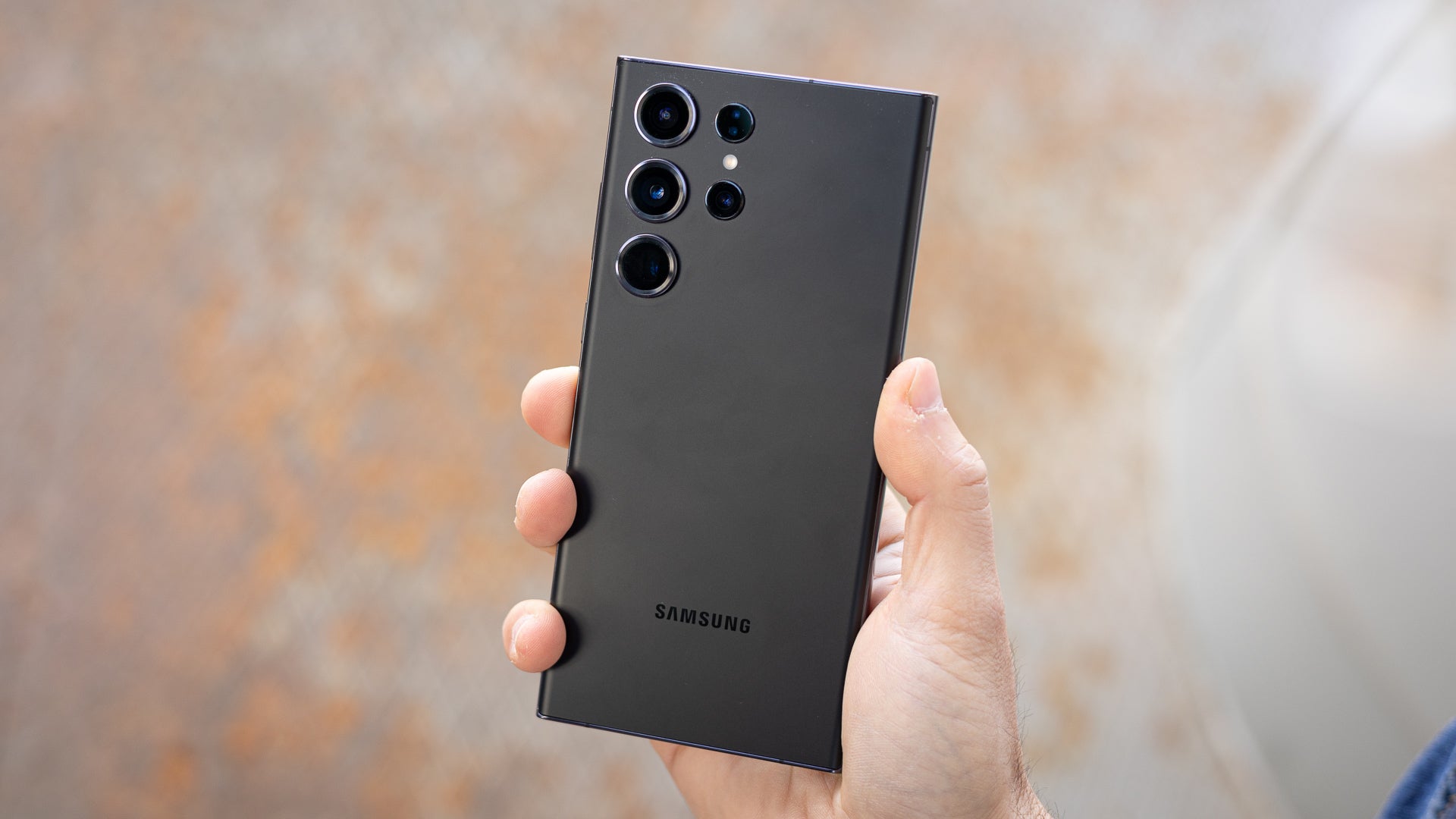 In conclusion, I would like to say that there is nothing inherently wrong with pursuing big profit margins in markets where you can get away with it. It does leave a slightly bad taste in the mouth when you are getting the short end of the stick as a user, but that is only natural.
What is problematic, however, is the fact that Apple could now be effectively dictating the pricing not only of the iPhone, but that of Android flagships as well. After all, it would not be the first time Samsung took a page out of Apple's book to make more profits.