The Galaxy Note 8 looks hot in Star Pink, but it'll never be yours
7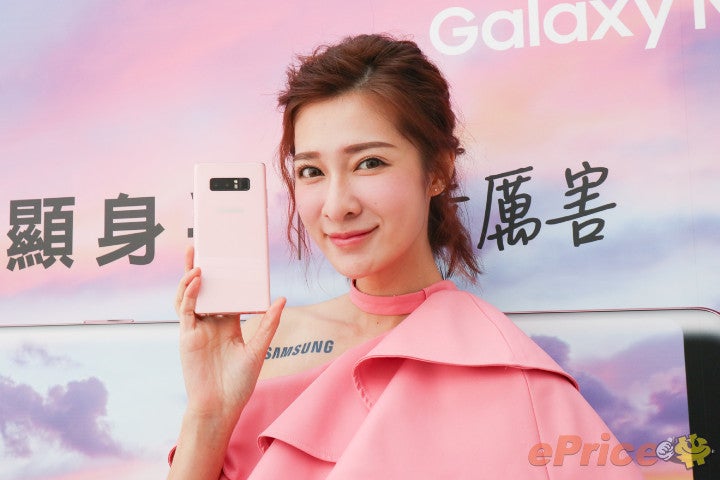 Given the current congestion observed in the smartphone market, it's a bit baffling to see most manufacturers still going for dull, uninspiring hues for their high-end handsets. Samsung has been one of the few companies out there that have capitalized on this color monotony by introducing flashy new shades that do a pretty good job of boosting sales in some regions.
The Korean tech giant is now preparing to release a "Star Pink" version of its new Note 8 that is going to be exclusively sold in Taiwan. This makes perfect sense, as reports claim that nearly 30% of the handsets sold in the island nation are tinted in some sort of rose hue. It's also worth noting that Taiwan is probably the only place outside of South Korea where one can buy a
pink Galaxy S8/S8+
. Local outlet
ePrice
has captured the exotic Note 8 in its full glory, so let's dive in and see if we can find something interesting.
As you can see from the photos, the back plate isn't the only part of the handset that has adopted the flamboyant shade - the metal frame and buttons, as well as the new S Pen, are also colored in pink. Apart from that, there seems to be no difference in terms of specs and price. Taiwanese consumers will have to dish out TWD 34,200 or $1,075 for the Star Pink Note 8.
Sadly, Samsung probably won't introduce this version of the phone in markets outside of Asia, so the rest of the world will have to make due with the regular color options - Midnight Black, Maple Gold, Orchid Gray and Deep Sea Blue. Still, we hope that the Star Pink Note 8 will do well enough in there for Sammie to consider a more global release in the future.