The Flappy craze lives on as Apple and Google reject Flappy-named apps
18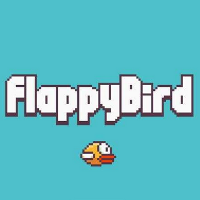 Imagine giving up a $50,000 a day payday.That is what Vietnamese developer Dong Nguyen did when he pulled Flappy Bird out of the App Store and Google Play Store.
Nguyen said that the game had become too addictive
, especially since it was designed to be played while relaxed. Not too many people would have pulled a huge hit out of commission like Nguyen did. After all, he left oodles of cash on the table. There could have been Flappy Bird t-shirts, lunch boxes, dolls, television shows and a full-length movie.
Now that Flappy Bird is gone, knock-offs have been running up the charts. But Apple and Google have been rejecting any game with Flappy in the title. Ken Carpenter, an app developer from Vancouver, had an App Store application for a game called Flappy Dragon rejected. The reason Apple gave him was that "
we found your app name attempts to leverage a popular app
." Carpenter certainly has a point when he sent out a tweet asking which app his name was found to leverage, since Flappy Bird is no longer in the App Store.
Other developers trying to publish games with Flappy in the title are also getting rejected, which seems a bit arbitrary since Flappy-named games were allowed on the App Store before Flappy Bird was a gleam in Nguyen's eye. Google also has been rejecting Flappy-named games, including the Android variant of Carpenter's submission.
source:
TechCrunch