The Chinese Uber-killer is moving into US territory
5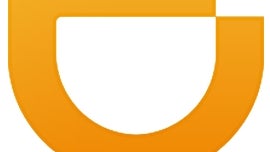 Ride-hailing apps are duking it out both to be the number one transport service, and to be the first to let people hail self-driving cars. One of those players is Didi Chuxing, the Chinese company that acquired Uber's branch in that country last year, then slowly separated it from the rest of Uber's global operations.
According to a press release from Wednesday, Didi Chuxing is now setting up a base of operations in Silicon Valley. The facility is called DiDi Labs, but unlike what some might expect, it will not focus on developing ride-hailing solutions. The primary mission of the new laboratory will be centered around the development of
"AI-based security and intelligent driving technologies"
.
"Sweeping changes are taking place in the global transportation and automobile industries," said Cheng Wei, founder, Chairman and CEO of Didi Chuxing. "As the world's leading mobility platform, DiDi has invested in five industry leaders around the world. Building on rich data and fast-evolving AI analytics, we will be working with cities and towns to build intelligent transportation ecosystems for the future."

"As we strive to bring better services to broader communities, DiDi's international vision now extends to building the best-in-class international research network, advancing the global transportation revolution by leveraging innovative resources. The launch of DiDi Labs is a landmark in creating this global nexus of innovation," Cheng also added.
What this actually means is that DiDi Labs is moving into Google territory, both figuratively and literally, as the newly created R&D center will be working on intelligent transportation and self-driving cars in Mountain View, California.
The Chinese company claims it doesn't plan on launching its ride-hailing app in the US for now. But, considering it's been testing an English version of its service in China, we have yet to see how things will go from here.
source:
Didi Chuxing