The Apple iPhone accounted for more than half of North American smartphone web traffic last month
45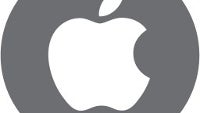 Over half of the smartphone web traffic generated last month in North America, came from those using the Apple iPhone. That is the latest data from mobile ad network Chitika. Based on millions of ad impressions generated from July 1st through July 28 on Chitika's network, Apple's iPhone was responsible for 52.3% of the smartphone web traffic on the continent. That was down from the 52.5% of the traffic that iOS was responsible for during the time period starting on February 1st, and ending on February 28th of this year.
Samsung was next, with users of its branded handsets accounting for 26.4% of smartphone web traffic in North America from July 1st through the 28th. That was up from the 25.2% slice of the pie that the manufacturer owned back in February. While Apple still has a substantial lead over its rival, it has been cut a bit from 27.3 percentage points to 25.9 percentage points.
BlackBerry saw its 1% share of North American smartphone web traffic in February, cut in half for July. The next worst performance came from HTC. The latter's phones made up 3% of the smartphone web traffic in July, down from 3.4% in February, Chitika blamed problems that both manufacturers have had "
gaining traction
" with their latest flagship handsets. As we told you this morning,
HTC saw its revenues decline sharply in July
, led by slowing sales of its flagship model.
LG's new flagship, the
LG G3
, is said to be responsible for the gain in LG's share of North American smartphone web traffic from 4.6% in February to 4.8% last month. That was enough to put the manufacturer in third place, behind Samsung, but ahead of Motorola.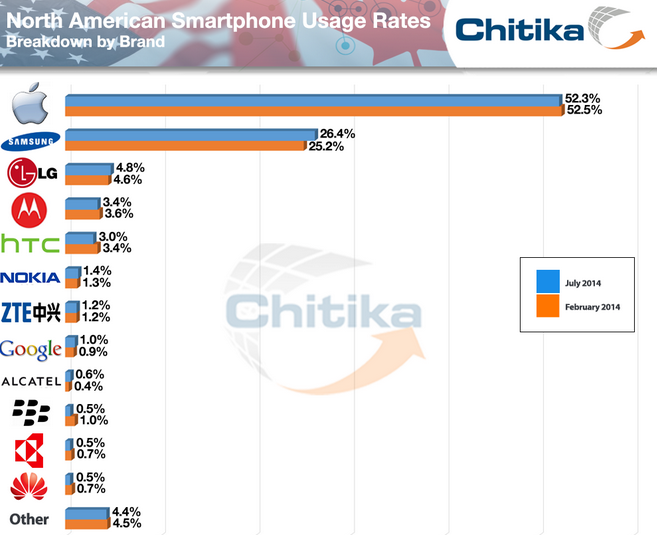 More than half of the North American Smartphone mobile web traffic in July came from the Apple iPhone
source:
Chitika
via
AppleInsider
Recommended Stories