The Apple iPhone 6s Plus gets torn down by iFixit for your viewing pleasure
16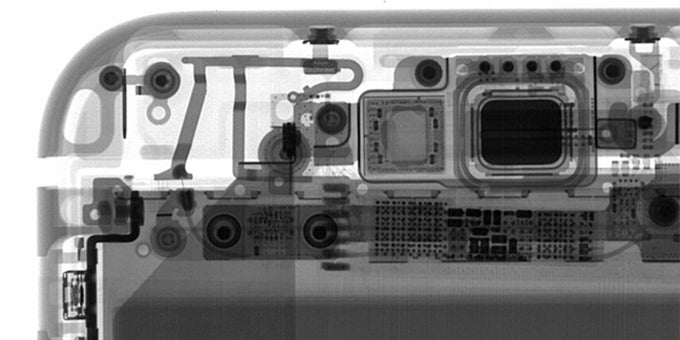 Last week, we showed you
iFixit's teardown of the Apple iPhone 6s
, which provided us with a pretty thorough sneak peek of the phone's insides. Apart from showing us the device's neatly-packed insides, the disassembly also confirmed
a couple of rather important specs and tidbits of info
: we now know for sure that the iPhone 6s comes with 2GB of RAM and an A9 chipset that comes with dual-core Twister CPU.
It was revealed that the device boasts a six-cluster GPU unit, speculated to be a member of Imagination Technologies Rogue XT series. The iPhone 6s also has a smaller battery than its predecessor, but interestingly and counter-intuitively, this actually graced it with improved battery life.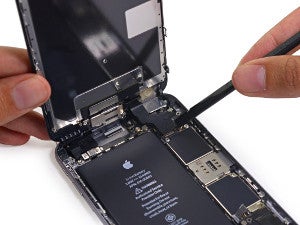 Well, iFixit also torn down its larger sibling, the iPhone 6s Plus, which packs mostly similar specs. Save for the physical dimensions, the larger and sharper display, the OIS of the iSight snapper, as well as the bigger battery at the rear, it's packing the same specs as the smaller iPhone.
Hence, it's presumed that we have 2GB of LPDDR4 RAM on the iPhone 6s Plus, manufactured by SK Hynix; the NAND flash storage is also courtesy of SK Hynix. Just like on the iPhone 6s, we have a Qualcomm MDM9635M LTE Cat. 6 modem here as well.
Due to several reasons (the new taptic engine being the major one), the iPhone 6s Plus also boasts a smaller battery than its predecessor - a 2,750mAh unit. It's 165mAh smaller than the 2,915mAh juicer in the 6 Plus, but this does not seem to have affected the battery life of the device in a negative way. On the contrary, our hot out of the oven battery benchmark test showed that the 6s Plus has an excellent battery life, on par with the Galaxy Note5.
Similar to the iPhone 6s, the 6s Plus is awarded with a repairability score of 7 out of 10. The two major reasons that drag that score down are the Touch ID cable which is paired with the logic board and Apple's use of proprietary pentalobe screws. Take a look at the complete teardown below.