The Akyumen Holophone Phablet integrates a projector and dual boots Android and Windows 10 PC
36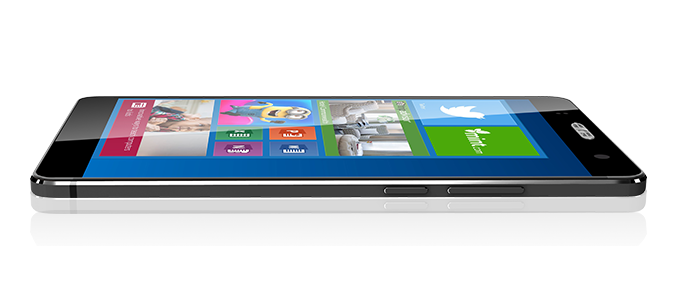 As the upcoming Apple iPhone 7 and Samsung Galaxy Note 7 start generating initial hype inertia, an unknown smartphone manufacturer is trying to steal some spotlight. Meet the strangely titled Akyumen Holophone Phablet, one of the most interesting devices in recent history.
Available September 1st, the Akyumen Holophone Phablet comes with a gargantuan 7-inch display. Despite its tablet-like size format, the manufacturer still considers the Akyumen Phablet a phone due to its phone-ready radios that allow for both calls and data usage.
If a 7-inch display isn't big enough for your needs, the Holophone also includes an integrated pico projector. The manufacturer says that the projector has a 45-lumen brightness rating and can project a display of up to 100 inches across the diagonal at a resolution of 720 by 1280 pixels.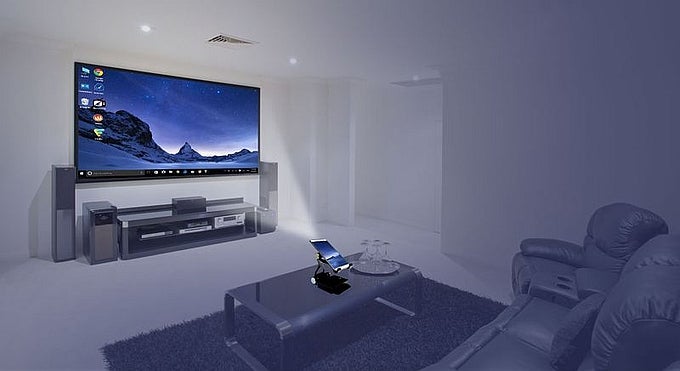 In the software department, the Akyumen Holophone introduces an interesting proposition. Users will have their choice between Android Marshmallow and the full version of Windows 10 PC. Note that this is not the Windows 10 Mobile version nor the Continuum version of the former.
Under the hood of the tablet beats the heart of an Intel Cherrytrail 8300 Quad Core chipset with 4GB of RAM. This should offer sufficient processing power for most basic tasks.
The Akyumen Holophone comes with 128GB of integrated storage. However, if that's not enough for all of your multimedia content, you can add a microSD card.
The Akyumen Holophone is now available for pre-order from the manufacturer's website. The basic bundle will set you back $750 while the $950 bundle includes multiple accessories such as a Bluetooth speaker, a battery stand, as well as a game controller. Unfortunately, all of the pre-order spots for the September 1st release date have been filled, meaning that you'll probably have to wait a bit longer to get the Holophone in your hands.
Many other devices promised to introduce us to the world of Windows-Android dual boot. If done properly, the ability to switch between Android and Windows 10 depending on momentary needs would be greatly appreciated. Android is ideal for lighter tasks, but the full complexity of Windows 10 is there to support you for advanced tasks as well as to provide support for legacy software.
Unfortunately, it looks like both Google and Microsoft have actively taken steps to prevent the launch of such devices, which is why we haven't seen dual-boot tablets from any of the big manufacturers. Will this scarcity drive you to purchase the Akyumen Holophone?
Recommended Stories