The 7 best phones to expect in the first half of 2015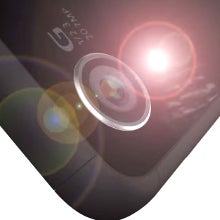 Competition was really ramping up this year, forcing Samsung's operating profit margin to tumble, propping up LG and Sony, and easing the pressure on HTC. The biggest winners, however, were the Chinese companies like Xiaomi, Huawei, Lenovo and Oppo, which managed to churn out excellent value-for-money proposition, paving the way for their handsets not only in China, but attracting some global spotlight, too.
Given this trend of increased competition, we can reasonably expect great handsets from the first half of next year as well, when the big phone makers, save for Apple, are traditionally introducing their flagships. From the CES expo in January, to the MWC one in the spring, and everything further, we are awaiting for Sony, Samsung, HTC, Huawei, Xiaomi and more to chip in, that's why we are rounding up five of the best smartphones that can be expected with reasonable certainty based on rumors and leaks in H1. Check them out below.