The $299 Zopo ZP998 now official, packs MediaTek's new 'true' octa-core chipset, 2GB RAM a 14MP camera and more
18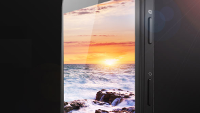 Chinese Zopo is one of those smartphone manufacturers from the Middle Kingdom that's trying to get a name for itself, and it's definitely getting some deserved media attention with its just-launched Zopo ZP998 octa-core smartphone. With an incredibly attractive price tag of $299, the value proposition of the phone deserves an honorable mention, even though some of you will struggle trying to find where to obtain one. It's also worth mentioning that while the ZP998 is now officially official (yeah, Chinese phones have their rumor and build-up phases, too), it's currently only available for pre-order and will ship in 30 days. Anyhow...
As you can imagine,
the newly-launched 'true' octa-core MediaTek MT6592 processor
is the highlight of the phone, though Zopo has included quite a bit more in the package. The company has gone for the lower-powered version of it, which has eight ARM Cortex-A7 cores clocked at 1.7GHz and a Mali 450 GPU, doing its thing at a 700MHz clock. Unlike rival octa-core chipsets, MediaTek's one is actually able to utilize all of its eight cores at once, instead of working in a big.LITTLE configuration.
But the MT6592 isn't the only great thing you wouldn't expect to get in a sub-$300 package. The ZP998 also comes with a 5.5-inch 1080p IPS screen, or about 401 ppi. Zopo also teases that it's display is highly sensitive, so you can use it while wet, but probably not when gloved. There's no word on whether we're also getting Gorilla Glass protection or equal, though Zopo has traditionally employed the protective coating in previous versions.
Yet, there's more. Loads more, actually. The Zopo ZP998 also comes with a rather non-standard 14-megapixel rear shooter with an f/2.0 aperture that Zopo appears very happy with, though we won't know more until we test it out ourselves. What's great about the ZP998 and its camera, is that it has a dedicated button on the profile of the device. The front shooter, in a typical Chinese fashion, is a 5-megapixel one.
The rest of the specs read as great, since you get 2GB of RAM and 32GB of microSD-expandable storage, a decent 2400mAh cell, USB OTG, NFC and Bluetooth 4.0 LE. Other perks include something called BVE Voice technology, which will supposedly tweak the levels of volume for your voice, depending on your surrounding, or your distance from the device. Zopo has also added some perks in its software, including a clone of Samsung's Air Gestures, along with a quick gesture app launcher, available without having to unlock the ZP998.
These all sound great on paper, even a little bit insane, considering the lowly $299 price. In other words, it's not that often that we find ourselves hoping that Zopo (or a Chinese manufacturer as a whole) would send us one of these bad boys for a spin.