MediaTek officially launches MT6592 true octa-core chip
20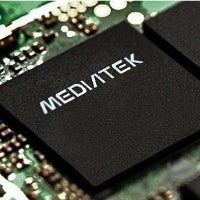 In advance of the Lunar New Year holiday in China, MediaTek has officially introduced its true octa-core chip, the MT6592. Generally known for providing low-cost chips used in entry-level models, earlier this year
MediaTek announced that it had developed the first true octa-core chip
with all eight cores active at the same time. Samsung's octa-core chip uses the big LITTLE architecture where one set of four cores is active at a time. MediaTek's chip could help it move into high-end devices.
MediaTek president Hsieh Ching-chiang says that the MT6592 meets his customers' desires for a powerful processor that consumes very little power. The chip will also allow the average selling price of a smartphone in China to decline this year to CNY1500 ($246 USD) from CNY2000 ($328 USD).
MediaTek is working with TSMC to produce the chip, using the 28nm HMP process. The pair is working on using a 20nm process and by 2015, both will use a 15nm FinFET process to manufacture the chip.
source:
DigiTimes