The 1stFone is a cute and colorful basic phone for kids
4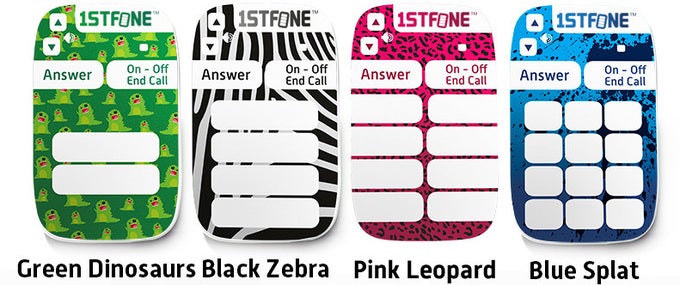 Although today's 4-year-olds are well capable of figuring out how an iPhone works, the ideal phone for little rascals shouldn't be smart. Because you know, kids don't need to check their emails all the time or anything like that. Instead, a basic phone for making good old-fashioned calls will suffice – a simple device that doesn't break easily and won't attract the attention of pickpockets. Well, a U.K.-based company called CyCell might have just the thing.
Introducing 1stFone – a simple, fool-proof phone meant to be used by children aged 4 to 9 years. It has no camera, no screen, and no advanced features whatsoever, but it is cute, lightweight, and its battery can last up to 1 year in stand-by. Instead of a keypad, the handset has a number of buttons – up to 12 of them, to be more specific, depending on the customer's needs. Phone numbers are assigned to each key at the time of purchase and the respective contact's name is printed on each button. Buyers have a ton of colors and designs to pick from, and an optional emergency button may be installed on the device as well.
The 1stFone can be ordered online for £55 ($85) with a service contract, but it is also available on a pay-as-you-go basis for £70 ($108). Variants of the device for seniors and those who just need a back-up phone are also available.