The 12.9-inch Apple iPad Pro gets to sit in the dugout of every MLB club
9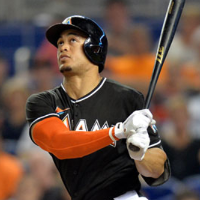 Major League Baseball teams will have a visitor sitting in the dugout throughout the 2016 season and beyond. Apple and MLB reached a multi-year agreement that will have Apple provide each Major League team with an
Apple iPad Pro
. The coaching staff will use the slate to help them make better decisions with the data that the team collects. The tablets were tested during last years' playoff games. Terms of the deal were not disclosed.
For example, using the iPad Pro, teams will be able to see which of its players hits an opposing pitcher the best. At the same time, teams will be able to determine which of its pitchers has been able to handle a particular hitter that they are facing. And so-called spray charts will reveal where on the field a hitter usually puts the baseball into play. Knowing that can help teams shift their players when in the field, turning what normally would have been a hit into an out.
In order to have the iPad Pro sitting in the dugout, MLB baseball first had to get rid of a rule that prevented teams from using a laptop, tablet or smartphone inside a dugout. Previously, if a hitter wanted to look at video of earlier plate appearances during a game, he had to go into the clubhouse or the locker room. Now, the player doesn't have to leave the dugout to check out his swing.
Each team is receiving a 12.9-inch Apple iPad Pro containing a special app called MLB Dugout, developed by MLB's Advanced Media division with help from Apple. The data loaded onto the app will be proprietary to each team. While each tablet will need to be pre-loaded with the latest player data before each game, MLB is looking for a solution that would allow the data to be entered in real time. Overall, MLB Commissioner Rob Manfred is hopeful that the tablet will be able to speed up the pace of the game by allowing managers and coaches to make decisions faster.
"Managers have plans and positions laid out before the game even starts. This won't change that much. But when a relief pitcher comes in, when a pinch hitter comes up, when the game changes in unexpected ways, that's when it'll be really useful."-Tim Teufel, third base coach, NY Mets
Apple is looking for this program to perform better than the one Microsoft has with the NFL.
Microsoft is halfway through a four-year contract with the league
that has it paying the NFL $100 million a year over four-years. During that time, the Microsoft Surface Pro tablet is used by each team to help them track offensive and defensive alignments used by opponents. So far though, this deal has proven to be a flop as
the Surface Pro tablets have broken down on the sidelines
during nationally televised games. And despite all of the in-stadium signage for the Surface Pro,
broadcasters continue to refer to it as the Apple iPad
.
Apple iPad Pro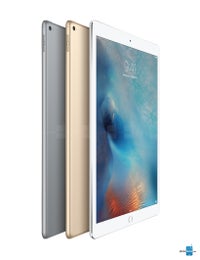 source:
WSJ