Thanks to major discounting, Sony's market share now leads Apple's share in Japan
16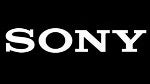 As recently as last month, Apple's market share surpassed Sony's slice of the Japanese smartphone market. But over the last 4 weeks, based on stats from BCN, there has been a
major reversal
. Sales totals from 2000 retail stores in the country now show Sony's share of its hometown market has hit 36% while Apple's slice of the pie has dropped to 25%. That is quite a turnaround from BCN's report for the week beginning May 6th, which showed Apple's market share at 40% and Sony's at 14%.
What is helping Sony turn things around is a discount promotion from the country's leading carrier, NTT DoCoMo. Out of a population of 127 million people, the carrier has 60 million subscribers. DoCoMo has sold
630,000 units
of the
Sony Xperia Z
in the first 10 weeks after releasing the model. With heavy promotions for the device on the subway, television and online, the carrier is offering discounts of as much as 20,000 yen ($209 USD) for Sony's flagship Android model. Since starting the discounts on May 15th, the Sony Xperia Z can be bought for just 5000 yen ($52 USD) while the Samsung Galaxy S4 is priced at 15,000 yen ($155 USD). Meanwhile, one problem facing Apple in Japan is that it's iconic smartphone is not carried by NTT DoCoMo because of Apple's refusal to allow carriers to pre-install programs on iOS. This makes Japan's largest carrier the only major operator in the country not to offer the iPhone.
Sony is not only making inroads in its own backyard, it also has tacked on a bit of marketshare globally. According to IDC, at the end of the 2013 first quarter, Sony had 4.5% of the world-wide smartphone market as opposed to the 3.9% it held at the end of the year. But Sony remains far behind Samsung with 30.4 million handsets shipped in 2012 compared to the 218.2 million shipped by Sammy.
Not only is Sony's surge affecting Apple's marketshare in Japan, it also is eating into Samsung's slice of the pie. For the week starting June 3rd, Samsung's marketshare is down to 13% in Japan. For the first time in its history, NTT DoCoMo is focusing on just two smartphones at the moment, the Sony Xperia Z and the Samsung Galaxy S4.
source:
AppleInsider