Telstra tests LTE-Advanced, hits 450Mbps on live network
12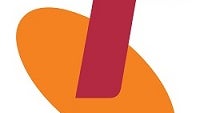 We are nearing a tipping point where LTE-Advanced will begin to dominate the news as carriers start to migrate their networks to the faster standard.
In the US,
AT&T has quietly turned LTE-A on in select markets
, but since the only device that can use the even faster LTE data service is the mobile hot-spot AT&T Unite Pro, there is no apparent rush to aggregate the service at the moment.
The first widely functional LTE-A network was
launched by SK Telecom in South Korea
a year ago along with an LTE-A capable
Samsung Galaxy S4
to start burning up the airwaves. Telstra, Australia's largest wireless carrier, has been testing faster network technologies and it has announced that it was able to achieve 450Mbps data speeds on a live network.
The speeds were achieved through aggregated spectrum in the 1800MHz and 2600MHz frequency bands using switchgear from Ericsson. With 20MHz channels in use, there were essentially three side-by-side lanes for data to flow. While 450Mbps falls shy of the record
set by Sprint and Nokia
, the difference is that Telstra's tests were not conducted in a lab environment.
As you might expect, commercial throughput will not be that fast, but the expectation is to be able to deliver data speeds at triple the speeds available today. The test was designed to see how far the technology would go before a mass investment is made.
The good news is that carrier aggregation is working, the bad news is that customers are still a few years away from having LTE-Advanced offered to them.
source:
Delimiter