Telstra testing in-flight LTE service
4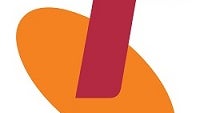 A few years ago, Qantas airlines conducted some trials with in-flight internet access for flights over Australia, but has pretty much abandoned offering the service due to lack of usage. In-flight Wi-Fi is offered on some international flights, but the experience is not what one would call consistent.
For the rest of the flights across the land down under, while Qantas has given up, Telstra has not. Australia's largest carrier said that is has built some new mobile towers between Melbourne and Sydney for the purposes of providing air-to-ground broadband.
Tests of the network, called "Skinet" (not to be confused with SkyNet of Terminator fame), so far are seeing data speeds up to 15Mbps to aircraft in flight. The testing is being done using dedicated ground stations and using special terminals installed on a variety of aircraft.
Tests will continue through the rest of the year. Telstra will then determine the feasibility of building an LTE network nationwide for serving customers in the air. As of now, there is no defined time line to make the service available to consumers.
source:
Delimiter