Telltale hit title - The Wolf Among Us: Episode 1 - now free for iOS!
2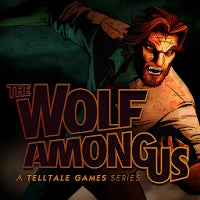 The Wolf Among Us is a pretty great game, made by Telltale Games – the creators of the acclaimed Walking Dead: The Game episodic adventures, and the anticipated
Game of Thrones
title for mobile devices.
The game follows Telltale's signature style of immersing the players in an episodic adventure, which is light on gameplay and heavy on storytelling. Indeed, while there are quick-action sequences, where the player needs to react to an event by swiping, or tapping the screen; and there are some classic point-and-click, "figure out the riddle" quest-styled gaming, the beauty of Telltale's titles lie in a well-crafted atmosphere and a deep story, which develops in directions, dictated by the player's decisions.
You play as Bigby Wolf - a.k.a. The Big Bad Wolf - yes, the one from the fairytales. See, the world of The Wolf Among Us sees famous fable characters, having been cast away from their own land, live in today's modern world. And they are far from nice and fluffy - in fact, they are pretty dark, gritty, and depressed. Bigby is now sheriff, trying to keep the fantasy characters from doing something stupid and revealing their existence to mankind and, well, something stupid (rather cruel, actually) does happen and off you go - the game starts with a bang.
Downloading The Wolf Among Us from the App Store will grant you episode 1 of 5 to play. Each consecutive episode can be bought as an in-app purchase for $4.99. Up until now, getting the first part was free for Android devices, though, it still had a $4.99 price-tag on Apple's App Store. Telltale has now dropped that, so iOS users can grab the first part of the adventure for free, get a taste of the story and decide, whether they wish to buy the rest of it. By the way, getting the 4 purchasable episodes as a bundle will set you back $14.99, which is a full episode worth of a discount – might be worth it.
The Wolf Among Us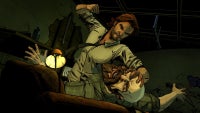 Download:
iOS
|
Android