Telegram is getting a massive update on Android and iOS
6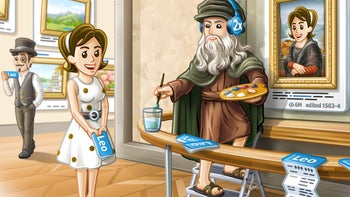 The folks over at
Telegram
have just released a new update for their mobile apps on Android and iOS. Most of the new features and improvements included in the update are available on both platforms, but a couple of them are exclusively available on Android.
Let's start with those new features that are common to Android and iOS users. First off, the update introduces the options to replace media and add captions. The former allows
Telegram users
to replace a photo or video they sent by accident with the correct version, while the latter does exactly what it says.
Also, you'll be happy to know that you can now mark messages as Read or Unread. Finally, with the latest version of Telegram, you'll be able to share more info about a contact than just one phone number, including other vCard fields or additional phone numbers.
As mentioned earlier, Android users are getting three extra features that aren't available on iOS. The first one will enable them to preview chats by using the tap and hold gesture on profile pictures in the chats.
Furthermore, Android users get the option to "
create link
" available from the formatting menu to make text URLs. The third new feature aimed at the
Android version of Telegram
allow users to cancel sending messages before they are sent.