Telegram for iOS to be replaced with new app based on Apple's Swift language
4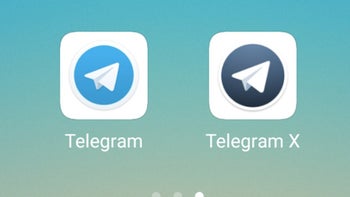 Telegram founder Pavel Durov recently revealed that the Telegram app for iOS will soon be replaced with a new app that's faster, slicker and more efficient. iPhone users have been given the choice of using a different app called
Telegram X
instead of the standard version, back in January.
Since then, the developer has been tweaking Telegram X based on users feedback, in order to make it ready for prime time. Durov confirmed that Telegram X is now ready to replace the current
Telegram app for iOS
, something that will happen within the next week or two.
Thousands of users have been testing it and sharing their feedback with us, so thanks to them the app is now much more polished than a few months ago. While we are still putting some finishing touches on it, it seems that the new Telegram is ready to be shipped to every Telegram user on iOS.
Telegram X is based on Apple's Swift language, which is why it's faster and more efficient than the standard version of the app. However, because
Telegram X
relies on an entirely new codebase, the app may have some minor bugs and glitches, but the folks at Telegram promise to fix them as quickly as possible.