Telegram 4.5 adds iPhone X support, albums and saved messages
1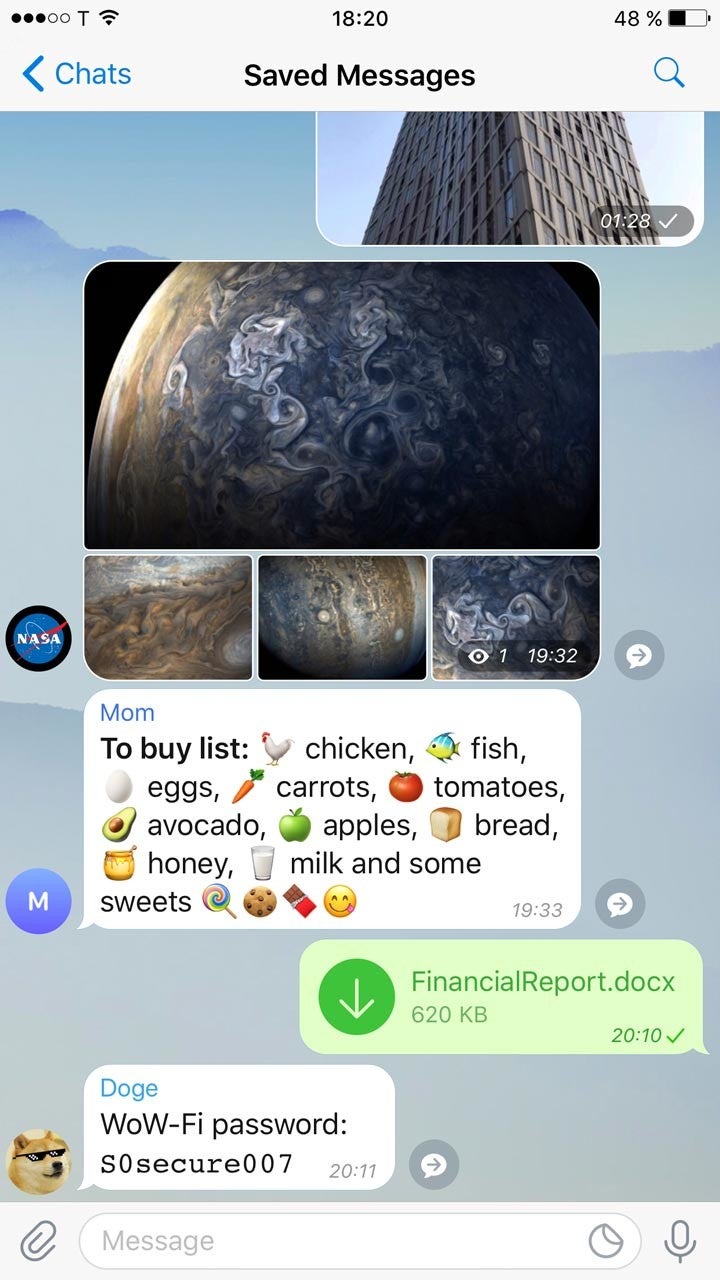 Telegram
is getting a major update that brings some important changes. First off, starting with version 4.5, users will be able to group multiple pictures and videos they want to send into albums.
Obviously, you won't be able to group too many pictures or videos in an album, but you can include up to 10 of those, arranged in the chat as thumbnails. More importantly, the person receiving the album will get just one notification for the album instead of ten for each item.
The update also adds the ability to choose the order in which the photos are sent. You'll also notice that each photo is now numbered so the whole process of ordering them is much simpler now.
Saved messages is another new features introduced, which, basically, allows
Telegram users
to bookmark important messages by forwarding them to Saved Messages where they will be saved in the cloud.
Whenever you wish to read a saved message, simply tap the "go to" button next to it and it will take you to the right place in the chat where it was originally posted. You'll find the Saved Messages chat at the top of the list in the sharing and forwarding menus.
Telegram developers promise improved search in the latest version of the app. Apparently, they have upgraded the global search algorithm used for finding public channels, groups, and bots. You can now search for these by titles and you'll notice that the most popular ones will be displayed first.
Finally, Telegram now supports the
iPhone X
, and the Settings screen, along with the context menu in chats have been slightly redesigned.
Recommended Stories