Teen finds a simple way for updating to iOS 5 beta, going back might not be that simple
12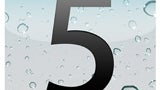 Youngster Mert Erdir has found a way to install the iOS 5 beta without the need for a developer's account. You need it to register your phone's UDID, otherwise it won't have access to your carrier's network. Moreover, despite that iOS 5 beta got jailbroken yestreday, you won't be able to unlock anyway.
The Turkish teen is exploiting a feature in the Voice Over system of iOS to bypass the activation screen. The kid has compiled a simple step-by-step tutorial how to do this, but some users are reporting the 3G-version of the iPad 2 not being able to downgrade to the current iOS version successfully afterwards, among other issues, so read the forums and proceed at your own risk, if you intend to follow this.
Watch Mert Erdir's step-by-step guide in the video below, or hit the source link for the written tutorial.
via
Gizmodo
Recommended Stories