Teardown images give us a peek at iPhone X innards and its L-shaped battery
15
The
iPhone X
goes on sale today and large queues have already formed in front of multiple Apple Stores around the world. Heck, even black market prices are nearing the $3,000-mark, which is crazy no matter how you look at it.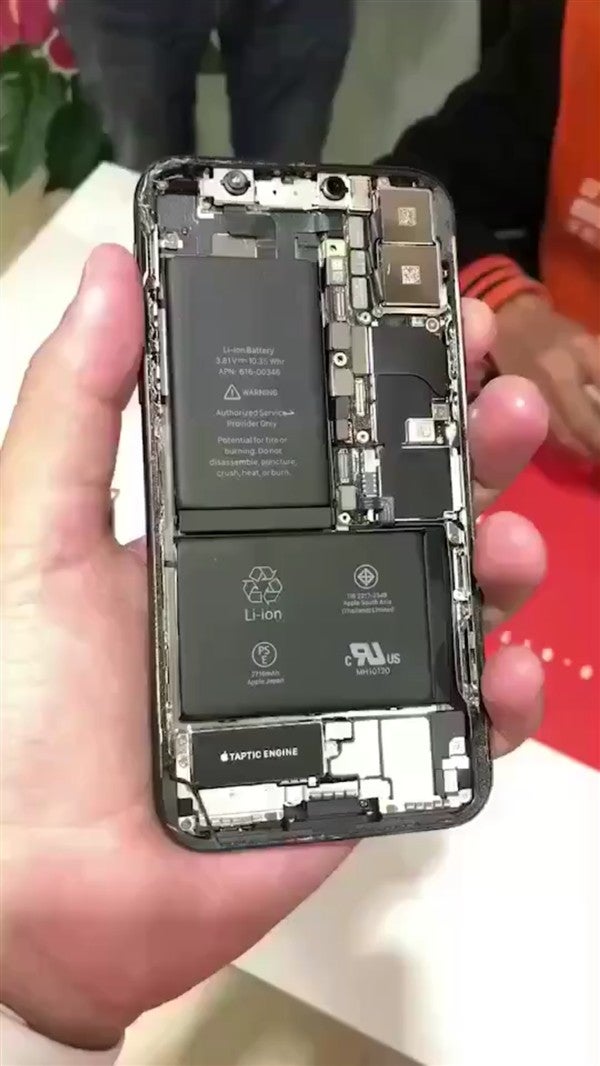 L marks the spot
While we will have to wait for a while before we get treated to a full teardown of the snazzy new iOS device, but an early disassembly originating from the depths of mainland China is here, allowing us to take a glance at the iPhone X's innards and its L-shaped battery.
For starters, the iPhone X looks quite similar to just about any recent iPhone from the inside, but there are a few rather notable differences. Probably the most glaring one is the battery, which is not a single entity, but rather comprises two units with a total capacity of 2,715mAh positioned in an L-shape.
That was feasible due to the fact that Apple successfully shrunk the logic board: it's almost twice as small as the one in the iPhone 8 Plus, which is quite the feat. Its miniaturized state has allowed for more battery to be crammed into a body that's ever-so slightly larger than a regular
iPhone 8
. As a comparison, the latter only has a 1,821mAh batery unit.

There also seems to be а bit more water-proofing foam inside the device, which doesn't explicitly mean the iPhone X will be more water-proof than, say, the iPhone 8 or 8 Plus. As a reminder, all of Apple's latest devices are IP67-certified, which means up to 1 meter for no longer than 30 minutes.


You can check out the insides of the iPhone X right below.