TeamViewer QuickSupport now supports even more Android devices
4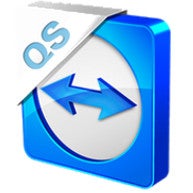 Android is fairly user-friendly and usually intuitive (and let's face it, most of us are already quite adept in navigating through the various menus and options), but the plethora of Android users are not that tech-savvy. We are talking about those average Tom, Dick, and Harry, who only use their Android smartphones for regular phone calls and occasional web browsing.
Naturally, if the user has some kind of issue with their device, it will be quite hard to show them the ropes on how to fix it. An app that would allow someone else to remotely control their device will be more than useful in such a calamity, right? That's where TeamViewer QuickSupport comes into play.
This is a remote support service that allows an authorized person to access and control your Android device in real time via TeamViewer's desktop client (which runs on both Windows and Mac PCs). Of course, you need to install the TeamViewer QuickSupport app on your device and authorize the person that will gain entry into your beloved Android companion by providing your ID and a password.
It's definitely a handy and quite useful service, but up until now, it was only available for a handful of smartphone brands – the likes of Samsung, Lenovo, and ASUS, for example. Well, the latest version of TeamViewer QuickSupport has further expanded its availability and can be now snatched on compatible HTC, LG, Huawei, and several other types of Android devices.
Download: TeamViewer QuickSupport (
Android
)
via:
Android Police