Tastes great, less filling: Facebook Lite now available in the Google Play Store
30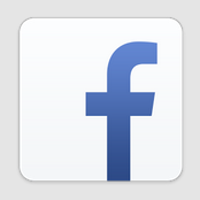 In developing markets like India, Africa, and Southeast Asia, opening up the mobile Facebook app could result in a less than optimal social media experience with a sluggish connection slowing everything down. To help Facebook users in developing markets deal with these issues, Facebook Lite has been introduced. It's doesn't have fewer calories than regular Facebook, and who knows what an app tastes like? But thanks to the elimination of video and features like Nearby Friends, Facebook Lite runs smoother on outdated pipelines and old Android handsets.
Facebook Lite also uses lower-resolution thumbnails in order to keep everything moving along. Facebook has been working on its Lite version for about a year with the goal of having it work on every Android phone regardless of RAM, CPU and storage. Since 4 billion people are using a 2G internet network, the app has to run smoothly over such a slow connection. And because the cost of data makes it too expensive for many to run through large files while online, Facebook Lite is designed to use as little data as possible. At just 1MB in size, the Facebook Lite app can be downloaded in seconds.
We originally told you about Facebook Lite
back in January when the app was available via sideloading
in Bangladesh, Nepal, Nigeria, South Africa, Sudan, Sri Lanka, Vietnam and Zimbabwe. If you are in a developing market, you can now download Facebook Lite from the Google Play Store. Click on the sourcelink to see if you are eligible to install the app on your Android device..
source:
FacebookLite
via
TechCrunch