Taking a quick look at LG's answer to the AirPods with the Tone Free
14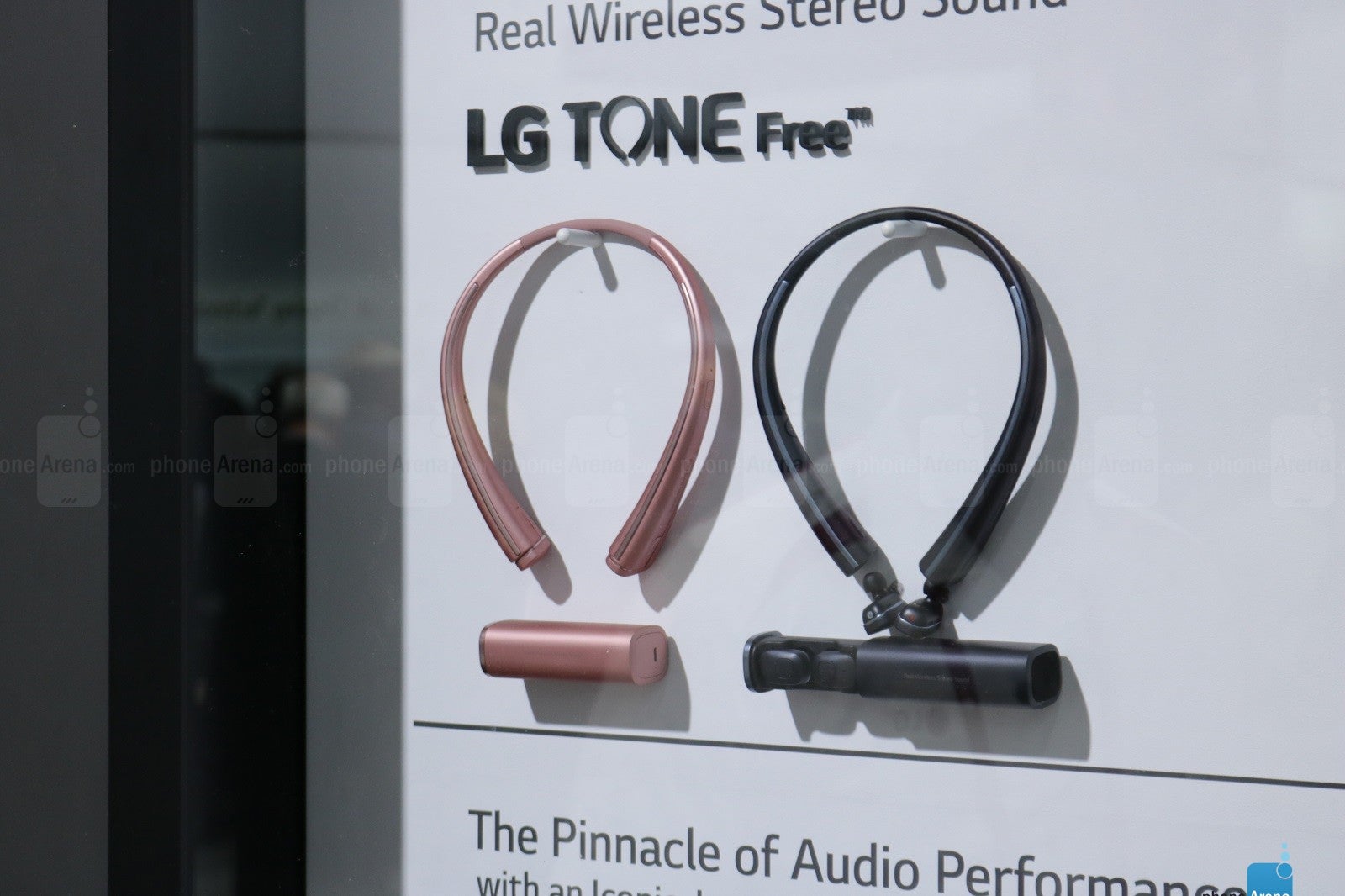 Thanks to the actions of companies like Apple and Motorola, the 3.5-millimeter headphone jack is slowly becoming a thing of the past. This port has allowed us to listen to music on our smartphones pretty much since the dawn of time, but as phones become thinner and wireless audio solutions become better, OEMs are looking to phase out this port once and for all. Apple made this move with the iPhone 7 and 7 Plus, and then also introduced the AirPods to be used in conjunction with them. The idea of having two individual and separate earbud units that aren't connected via a wire is still a relatively new concept, but just like Samsung and Apple, LG is looking to get in on the ground floor for this product category.
LG's Tone Free wireless earbuds were first announced back in late December of last year, and we got a chance to look at them here at CES 2017. Unfortunately the Tone Free earbuds were tucked away behind a display case, but even with this being the case, it was still cool to actually see these things in person.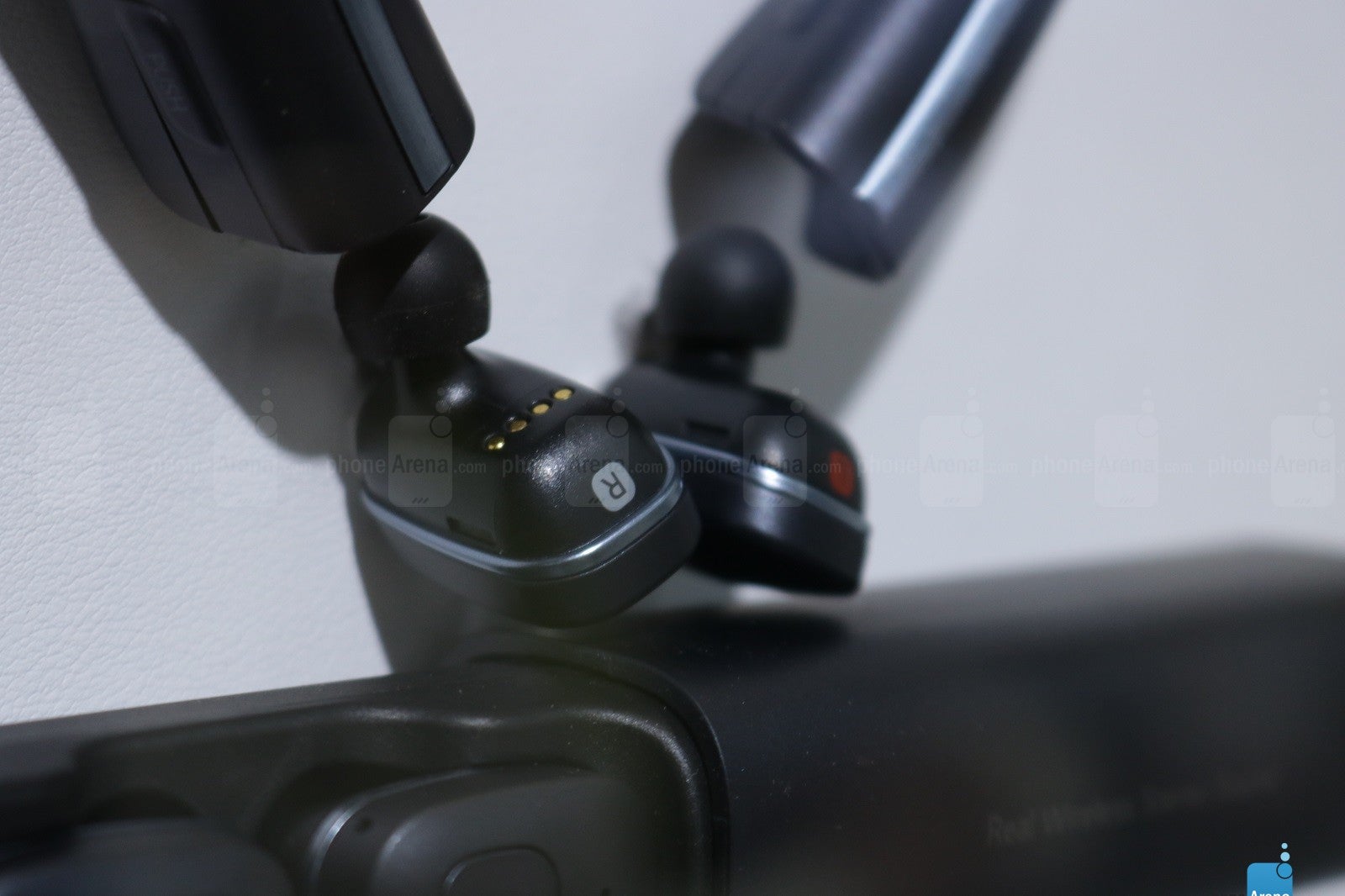 Upon first glance, the design that LG is going with for the Tone Free looks just like any other pair of earbuds in the company's Tone lineup. However, unlike traditional Tone earbuds that are attached inside the casing via a wire, the tips of the Tone Free pop out of the frame and are then placed in your ears without any wires present whatsoever. The look of the earbuds themselves are more reminiscent to Samsung's Gear IconX than anything else, and when the earbuds are placed back into the body that you can easily wear around your neck when you aren't using them, they'll start charging up. LG is also selling an extra little charging bank that you'll be able to place the Tone Free earbuds into to get some extra juice, but no pricing info has been announced for this accessory.
In fact, no sort of exact pricing or release information has been announced at all for the Tone Free. The LG representative we spoke to said that the company is planning to release them sometime around March of this year, but they weren't able to offer any details in regards to how much these things might cost when they are made available for purchase. Until then, feel free to check out the gallery below to get an idea for just how LG's wireless earbud solution will look once they're released.