Take a peek inside Motorola's Moto X US assembly facility
26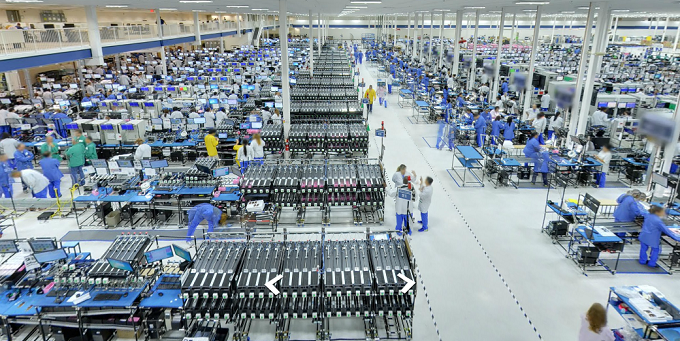 You might be thinking that incomparison with the initial hype that surrounded the Moto X, the post-release reality paints quite a different picture – it feels like the buzz aroundMotorola's return into the smartphone market has largely flat-lined.Even if so, it doesn't seem like the US manufacturer has that much toworry about, as far as the Moto X is concerned: it'sshipping over 100,000 units a week.
But shipments volume is only part ofthe story that Motorola is proud to tell and retell to anybody who iswilling to listen – the Moto X is currently the only branded smartphone to beassembled in the States. Based in Texas' Fort Worth, Motorola'smanufacturing facility has created more than 2,000 jobs, and CEODennis Woodside says the company will continue to hire. Speaking of Fort Worth and Motorola's pride in it, it sure pays the company to have Googleas a partner, for the very same facility has been mapped out and is now available through Google'sStreet View module – you can literally step onto the manufacturingfloor where the Moto X is being assembled. Whether this particularuse of the tech behind StreetView tops Google's other, perhaps moreeccentric adventures is your call, but we definitely like seeingMountain View getting creative with it.
So make sure you head right for thesource in order to get a peek.
source: Google StreetView, Motorola