Motorola is shipping 100,000 Motorola Moto X units a week
20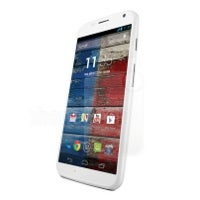 Motorola is shipping out 100,000 units of the
Motorola Moto X
handset each week, according to a report published on Tuesday. The phones are being produced in a factory near Dallas as the wholly owned Google subsidiary promotes the device as the first phone designed, engineered and assembled in the USA. Motorola CEO Dennis Woodside says that the 100,000 Moto X handsets in transit each week is just the start of a larger plan. He also points out that not every phone that has been shipped has been sold to a consumer.
Woodside would not breakdown the numbers into those units ordered to be customized through the Moto Maker website, and those standard models headed for carriers like Verizon, AT&T and Sprint. Right now, only AT&T customers can order a customized Moto X although that exclusivity expires in November.
To show what Motorola is giving up to promote that the Motorola Moto X is made in America, Flextronics CEO Mike McNamara notes that labor in the U.S. runs at about $12 to $14 an hour compared with the $4 paid workers on an hourly basis in China.
"
When you set up to ramp a factory you need a plan, and we have shipment targets we need to make with our carrier partners, and where we need to be right now is 100,000 units and that's where we are
."-Dennis Woodside, CEO, Motorola
source:
Reuters