Tablets to account for 50% of all PC shipments in 2014
5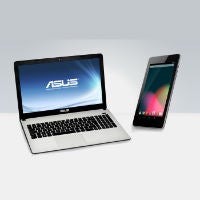 There have long been talks about the "post-PC era", because while some may need the power and flexibility of a full PC, most users can do whatever they want with just a tablet. It's the reason we fully expect Apple's 12.9-inch iPad to move into the tablet/laptop hybrid space, and why Chromebooks work: most users don't need a lot to meet their computing needs. 2014 may turn out to be the tipping point, according to Canalys.
Canalys is predicting that by the end of 2014, if you add up all of the shipments of desktops, laptops, and tablets, tablets will end up accounting for a full 50% of shipments. Tablet shipments made up 40% of the PC market in Q3 of 2013, and Canalys is saying that next year tablets will hit 285 million units shipped, and as many as 396 million in 2018.
And, on the platform side of it, Android is expected to lead the charge and drive the growth of the tablet sector. Canalys expects Android to make up 65% of tablet shipments in 2014, which would be around 185 million units. On the brand level, Samsung already makes up more than one quarter of Android tablet shipments, and that trend is expected to continue as well. But, there is good news for Microsoft as Windows is expected to grow its share from 2% to 5% of the tablet market.