Tablet users better be contortionists to keep healthy posture, says a joint Harvard and Microsoft study
10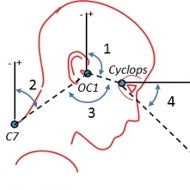 A
study
for the National Institute of Health was done by Harvard's medical and public health schools, with input from a Microsoft researcher, that examines how healthy is our posture when we use a tablet, compared to the more traditional desktop or laptop computers.
Head and neck flexion significantly varied across the four configurations and across the two tablets tested. Head and neck flexion angles during tablet use were greater, in general, than angles previously reported for desktop and notebook computing. Postural differences between tablets were driven by case designs, which provided significantly different tilt angles, while postural differences between configurations were driven by gaze and viewing angles. Conclusion: Head and neck posture during tablet computing can be improved by placing the tablet higher to avoid low gaze angles (i.e. on a table rather than on the lap) and through the use of a case that provides optimal viewing angles.
We had
a similar study done recently
as well, but there you have it from another source. Not that we needed further proof how stooping over a 7- or 10-incher for hours at a time is detrimental to the well-being of your vertebrae, but it's nice to have it studied scientifically.