Study reveals the hidden risks of touchscreen devices
31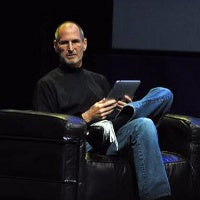 After numerous studies in the past have shed light on the health issues surrounding the use of traditional personal computers, now more people are shifting their focus to mobile devices and the risks coming with them. As smartphones are in almost every pocket and the iPad is quickly becoming the replacement computer of choice, there's a couple of problems that spring up with the use of those devices and touchscreens.
A study by InfoWorld reveals that not surprisingly
ergonomics
is one of the big problems. While you usually sit in front of a computer or a notebook, with mobile devices you often end up in unnatural poses and terrible posture for prolonged periods of time. People hunching over their smartphones are pretty common, and it might be a good idea to check your posture when using your mobile device.
But with touchscreens comes another problem -
virtual keyboards
with no feedback. The study concludes that this causes users to exert up to eight times more pressure than needed. This results in a tightening of the fingers, wrists and forearms, which in turn could result in Carpal tunnel syndrome affecting your nerves.
Typing is not the only problem - you often end up just hovering your fingers, waiting, and this causes isometric tension, the study found. This results in even more problems for your muscles and tendons.
Now, there's plenty of
benefits
too - we needn't focus on those as you know them, but in the study one thing that's mentioned is the ability to rearrange buttons on touchscreens, so they're more comfortable to reach. What do you think about touchscreen devices, have you seen or experienced those issues mentioned?