Apple, Huawei and Qualcomm will be TSMC's top smartphone customers for 7nm chips next year
20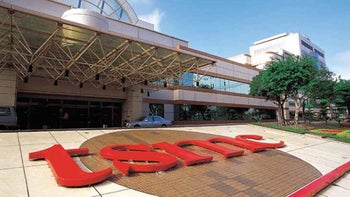 Chip fabrication firm TSMC says that its top customers for 7nm chips next year will be Apple, Huawei and Qualcomm. The latter will once again count on TSMC to produce its next flagship Snapdragon 800 series Mobile Platform SoC.
Apple will use TSMC to churn out the A13
chipsets powering the 2019 iPhone models. Also counting on TSMC's 7nm process will be other chip designers like AMD, Nvidia and Xilinx, along with a number of firms developing AI chips.
The 7nm node will account for 10% of company revenue for 2018, and will exceed 20% next year when the company starts employing extreme ultraviolet lithography (EUV). This will allow for the production of more powerful chips thanks to EUV's ability to create ultra-fine features. It helps companies like TSMC cram more functionality into each chip. Mass production of such chips will start in 2020 as CEO CC Wei told investors last week. The majority of TSMC's 7nm chip production next year will still be made using TSMC's first-generation 7nm technique. Growth in 7nm production is expected to drive TSMC's revenue growth next year thanks to orders from Apple, Huawei and AMD.
For the current quarter, which runs through the end of the year, TSMC expects to post revenue in a range between $9.35 billion USD and $9.45 billion USD. That would be a gain of 10% to 11% from the previous quarter. For all of this year, TSMC estimates revenue growth of 6.5%, down from its original forecast of top line growth in the 7% to 9% range. Weaker than expected demand for cryptocurrency mining technology is the reason for the lower than expected revenue growth.
Recommended Stories