One of Apple's key suppliers exacts revenge by filing a patent infringement lawsuit
8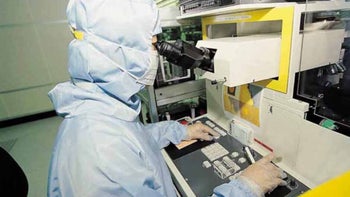 Back in August, we told you that the company that manufactures big-time chipsets like the Apple A13 Bionic, Huawei's Kirin 990 SoC and the Snapdragon 855 Mobile Platform among others,
was being sued for patent infringement
. Taiwan Semiconductor Manufacturing Company (TSMC), the world's largest independent foundry, was accused of using 16 patents belong to GlobalFoundries without permission. Lawsuits were filed with the U.S. International Trade Commission (ITC), the U.S. Federal District Courts in the Districts of Delaware and the Western District of Texas, and the Regional Courts of Dusseldorf, and Mannheim in Germany.
Other defendants in the suits include companies that design their own chips, but use TSMC to manufacture them. That includes firms like Apple, Huawei, Qualcomm, Broadcom, MediaTek, NVIDIA, and Xilinx. Other defendants include Arista, Asus, BLU, Cisco, Google, HiSense, Lenovo, Motorola, TCL and OnePlus. If the U.S. ITC rules in favor of GlobalFoundries, it could issue an injunction preventing Apple iPhones, Apple iPads and Android devices using Qualcomm's Snapdragon chipsets from entering the U.S.
There is no doubt that TSMC is exacting revenge on GlobalFoundries for its earlier patent infringement suit

Today, Reuters reports
that TSMC has countersued GlobalFoundries in the U.S., Germany, and Singapore claiming that the latter has infringed on 25 of its patents. TSMC not only seeks an injunction to block GlobalFoundries from making and selling the offending chips, but it also is seeking "substantial monetary damages from GlobalFoundries."
"TSMC has long used its dominant market position to exert pressure on its smaller competitors, and the retaliatory litigation filed today is in keeping with that history. We have confidence in our position and the legal process, and we are not intimidated by these actions."-GlobalFoundries
Last year, TSMC said that it was ""manufacturing 10,436 different products using 261 distinct technologies for 481 different customers." GlobalFoundries produces cheaper chips that are less advanced than the ones rolling off of TSMC's assembly lines. Despite the lack of complexity compared to TSMC's components, GlobalFoundries' chips business still produces a healthy revenue in the billions of dollars. During the first quarter of this year, it had an 8.4% slice of the contract chip production market. That figure pales in comparison with the 48.1% share owned by TSMC and the 19.1% share owned by Samsung.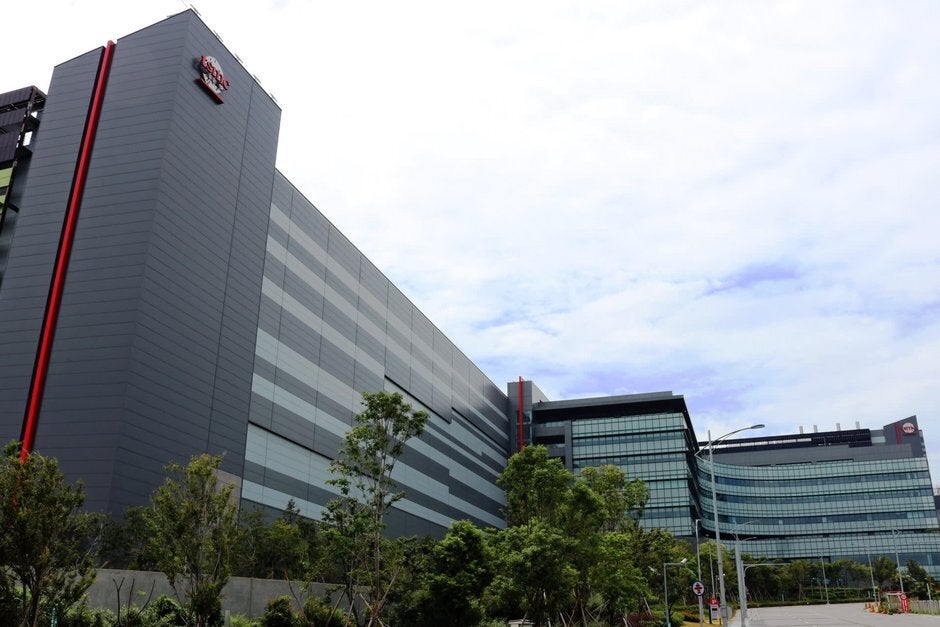 TSMC claims that GlobalFoundries infringed on 25 of its patents
GlobalFoundries' chips that allegedly infringe on TSMC's patents include integrated circuits made using the 40nm, 28nm, 22nm, 14nm, and 12nm processes. These figures refer to the number of transistors found in each chip; the lower the process number the larger the number of transistors that are packed inside each chip. For example, the 5G version of the Kirin 990 SoC designed by Huawei's HiSilicon unit is manufactured by TSMC using its 7nm process. Each one of these chipsets carries approximately 10.3 billion (yes, with a "b") transistors. The more transistors inside a chip, the more powerful and energy-efficient it is. Next year, TSMC will start rolling out 5nm chips that will be equipped with as many as 171.3 million transistors per square millimeter.
Since TSMC manufacturers chips outside of the U.S., GlobalFoundries had to include TSMC's customers as defendants in its suit. This is also why GlobalFoundries is seeking an injunction that would prohibit the importation into the U.S. of any products using the allegedly infringing TSMC-produced chips. However, GlobalFoundries fabrication facilities are located in the U.S.; this allows TSMC to directly sue GlobalFoundries without requesting an import ban on products that use the chips that allegedly infringe on TSMC's patents.
Considering that the companies' attorney bills are likely to be rather high, it no doubt would behoove the two foundries to reach a cross-licensing agreement. GlobalFoundries says that TSMC rang up "tens of billions of dollars of sales" using its technology and as we mentioned earlier in this article, TSMC seeks "substantial monetary damages from GlobalFoundries." Yet, had GlobalFoundries not drawn first blood with its suit against TSMC, the latter might never have filed today's legal action.