THX says to patents, "I am your father" and sues Apple for infringing on them
84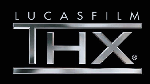 If you've ever gone to the movies, you might be familiar with the
THX name and logo
. The company was founded by George Lucas, although no longer owned by him, and makes audio solutions so that sounds for pictures like Star Wars could be heard in theaters. The company is getting involved in our national pastime: suing or getting sued by Apple. In this case, it is the former with THX alleging that Apple used THX's technology without bothering to obtain a license to do so.
The patents in question are for a speaker unit that boost sound output. THX was awarded a patent on the technology in 2008 and Apple is allegedly using it on the Apple iPhone, Apple iPad and other devices. THX is seeking money to compensate for missed royalties owed it, payment for damages and
a sales ban
on offending Apple devices. If the court were to find in favor of THX, in theory the Apple iPhone and Apple iPad could be banned from sales in the U.S.
Neither company would comment outside of THX which simply said that this was a "
pending legal matter
".
source:
electronista