TD-LTE adoption to grow substantially by 2016, WiMAX going downhill
2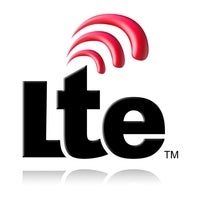 According to a recent analysis conducted by the guys at
ABI Research
,
over 500,000 TD-LTE towers will be operational worldwide by the end of 2016
, and the majority of them are expected to be on the territory of China. At the same time, WiMAX usage will be going downhill due to the increasing number of carriers abandoning the technology.
What is TD-LTE you ask? Well, it is basically a variant of LTE technology, and the TD part stands for Time-Division Duplex. The LTE flavor that carriers in the U.S. and Europe use today is known as FD-LTE, which is short for Frequency-Division Duplex. Currently, TD-LTE service is commercially available in Brazil, Japan, Poland, Saudi Arabia, and other countries. However, there are plans for the deployment of TD-LTE networks in Australia and Scandinavia, as well as in the U.S. and India.
But what does the future hold for WiMAX? Well, here is what Aditya Kaul, practice director of mobile networks at ABI Research, has to say:
"It was only two years ago that nearly every WiMAX operator, including operators with unpaired TDD frequency spectrum, were planning to deploy WiMAX 2,... Today, almost all of them have switched plans and are deploying TD-LTE instead."
So, we now have more evidence that WiMAX is on its way to obsolescence, while LTE and its various flavors are what will dominate the wireless spectrum. And just wait until
LTE-Advanced
comes along – now that is what will knock your socks off with those 1Gbps download speeds.