T-Moble posts My Account app for BlackBerry 10
4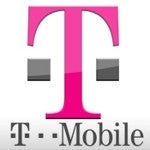 It looks like T-Mobile will be one of the carriers to believe in BlackBerry 10 from the start. We know this because the carrier has already put up a T-Mobile
My Account app
for BlackBerry 10. The app, available from BlackBerry App World, will help T-Mobile customers view and manage an account that is attached to a BlackBerry 10 device. You can also set alarms and reminders to help you optimize the battery on the phone. We wonder if that is a bad sign for the battery on BB10 that one of the features of the app is battery life management. The app is free.
exchange those developer phones for a limited edition BlackBerry 10 handset
for those who are building apps for the new platform.
So, T-Mobile customers, all signs point toward you getting in on the ground floor with BlackBerry 10. How does that make you feel?
source:
BlackBerryAppWorld
via
BerryReview