T-Mobile's update page keeps you abreast of your phone's update to Android 5.0
8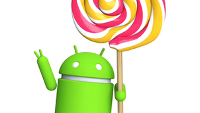 If you're a T-Mobile customer wondering if your handset will soon receive the Android 5.0 update, all you need to do is visit the carrier's Software Updates page and click on the image of your phone. You will receive information related to your model's update to Android 5.0. For example, click on a phone that has already been updated like the
Nexus 5
, and you will see that the stock Android model has already been Lollipopped.
Ok, maybe the Nexus 5 is an obvious one to pick. Let's choose another phone. Click on the
Samsung Galaxy Note 3
and you'll see that the update is in the process of being tested by T-Mobile. In fact, there are three levels and the Galaxy Note 3 is on the second level. Level one, called
Manufacturer Development
, means that T-Mobile and the manufacturer of a device have agreed to update the model's current OS build. Level 2, is called
T-Mobile testing
. In this stage, the carrier runs through the update in an effort to certify it.
When you get to Level 3, the process is
completed
and the update is available for the device. Some of the devices listed on T-Mobile's Software Updates page include the
Nexus 4
(Level 3, Completed),
Samsung Galaxy Note Edge
(Level 1, Manufacturer Development) and the
HTC One
(Level 2, T-Mobile testing).
If you want to know where your T-Mobile branded Android phone stands in relation to the Lollipop update, click on the sourcelink below.
source:
T-Mobile
via
SlashGear