T-Mobile's new Unlimited Talk and Text plan comes with no data and costs $25 a month
5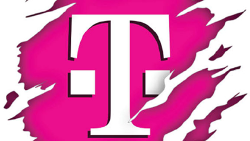 So let's say that for some reason you need a voice and text plan, but no data. Perhaps you use a second phone just for calls and texts. Maybe you have a grandparent on your plan who thinks that live operators are handling Google search requests. Even better, you might have a Wi-Fi connection that you can use for data, which means that you won't have to shell out for wireless internet connectivity. For you, T-Mobile's new Unlimited Talk and Text plan is available starting today.
The price of T-Mobile's new Unlimited Talk and Text plan is only $25 a month including all taxes and fees. Each line up to a total of 12 will cost the same price, and the plan covers unlimited talk and text in Mexico and Canada. In the U.S., plan members are covered by T-Mobile's Stateside International Unlimited Texting and Simply Global rates apply for talk and text in over 140 countries. Once you sign up, there is no way to add cellular data to this plan, although features like MMS, VoLTE, and Wi-Fi Calling are supported.
While subscribers to this plan do not get to sign up for Carrier Freedom and #GetOutoftheRed, they are eligible for Gogo Inflight (SMS in flight and 1 hour of Wi-Fi access) and T-Mobile Tuesdays. For the latter, users will have to connect to a Wi-Fi network.
If interested, visit a T-Mobile store or call 1-800-TMOBILE. Existing subscribers can dial 611 from their T-Mobile handset.
source: T-Mobile