T-Mobile's merger trial 'distraction' sparks joy in AT&T execs
0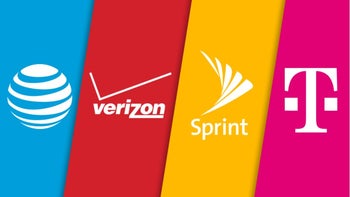 According to T-Mobile's President and COO Mike Sievert, who is
taking the CEO helm
from John Legere next year, the second day of the accelerated Sprint merger trial
went "very good"
and he is optimistic about the outcome.
The sheer fact that the judge started with what seems to be a
fast track expedited procedure
and intends to wrap the hearings up before the holidays with a verdict reached a few weeks into the new year, should be making T-Mobile optimistic about the outcome.
Mr Sievert had only good things to say about the judge, about the plaintiffs that include the attorney generals of 13 states and Washington, D.C, as well as about the offloading of spectrum and virtual operators to Dish Network so that the competition in the field remains intact.
As best we can tell, the plaintiff states are very interested in making sure this market has more competition. So are we. They're interested in making sure that this market is great for workers. So are we. We've been very clear that the way this company is going to be run, it's going to need more people, not less. And they want it to be great for consumers. So do we.
What's interesting about this is that although we're adversaries in a case, when you really get through it and look at the things that they say they want, they're the same things we want, and that does give us some comfort in the fact that discussions would make sense.
We feel like we have a fantastic case. We have a fantastic team. We felt very good about how the first day went... without a deal like this one, you would have to basically tell your investors, 'I'll tell you what I'm going to do. I'm going to stick my head down and build a network for the next several years with zero revenue and zero customers because you have to be full national before you can launch. And in a few years, I'll launch and begin to collect my first revenue dollars, OK? So just give me the cash.' Let's face it, that's tough.
This whole court drama is apparently being watched with great pleasure over at AT&T, as its President and Chief Operating Officer, John Stankey,
noted
during the same UBS Global TMT investor conference that saw Mike Sievert's comments.
It's really good that it's not our turn to be sitting in a federal court room and the distraction that comes with that. We don't know what the outcome of this trial is going to be. But whatever it is, no matter which way it comes out, it's going to mean a degree of distraction.
While AT&T is feeling festive about the legal challenges before the T-Mobile/Sprint merger, Stankey also commented on America's second-largest carrier future plans that involve nationwide 5G rollout in mid-2020, and the HBO Max bundle with its new upper tier unlimited plans.
We believe our 5G E performance is on par or superior to anything anybody is going to turn up in the 5G environment in the near-term. 2020 is going to be a major air-interface transition, which means customers are going to say it's now worthwhile for me to upgrade my devic. It's been a suppressed [upgrade] environment over the last couple of years and when that [2020 momentum] happens that opens up opportunity for us.
AT&T introduced new plans just recently, but the high-priced one was to become active at some later point in time, presumable around the time when HBO Max finally launches as a direct competitor to Netflix and Disney+. The Disney creation, in particular, doesn't seem to worry AT&T as it actually owns the content that HBO offers, in the words of John Stankey.
When you're in those higher unlimited plans and you're getting entertainment and you're getting the benefits of that great performing network to watch and stream those services that's a good thing for us from a customer satisfaction perspective and long-term loyalty perspective.
We have incredibly competitive pricing in the market, value, and third we're going to be right in the sweet spot of that as we get into the device upgrade cycle as we launch HBO Max in May.