T-Mobile's #BallBusterChallenge starts next week in Seattle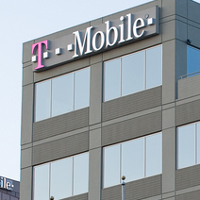 Yesterday, we told you that T-Mobile would start traveling across America
taking on Verizon with its #BallBusterChallenge
. This is named after Verizon's current television ad that uses balls rolling down a track to signify the results of a survey. This morning, T-Mobile announced that the challenge will kick off February 1st in Seattle, before moving down the coast to Santa Clara. From there, the challenge will move to other cities across the U.S.
If you are a Verizon customer 18-years of age or older, you can find out what is going on by following T-Mobile's Twitter feed at @TMobile and #BallBusterChallenge. When you arrive at the challenge, bring your Verizon phone. It will go up against a T-Mobile powered phone in three categories: voice calls, texts, and data speeds.
If Verizon wins on two out of the three categories, the Verizon customer walks away with a $100 pre-paid Visa card. If T-Mobile wins two out of three, the Verizon customer is photographed wearing a "network sign of shame" around his/her neck. T-Mobile says that blocked or dropped calls, failed text delivery, and the slowest data speeds will be considered a loss.
T-Mobile is enticing its customers to bring their pals that use Verizon to the Challenge by offering them $100 if T-Mobile wins. This is going to be very interesting. Stay tuned!
source: T-Mobile