T-Mobile will put a 5GB cap on high-speed data use for "Mobile Without Borders" starting next month
6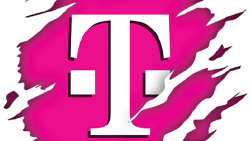 Back in July 2015, T-Mobile announced
Mobile Without Borders
. With this perk, T-Mobile subscribers received unlimited talk and text to and from Mexico and Canada, and still got all of the 4G LTE data that they were entitled to with their regular plan. This allowed a T-Mobile customer to travel throughout North America without having any changes made to their data plan. At the time, T-Mobile said that
Mobile Without Borders
was really designed to be used primarily in the states and was not made for prolonged international usage.
On Wednesday, T-Mobile announced that it was making a change by capping the amount of data available for subscribers using
Mobile Without Borders
in Mexico and Canada at 5GB of 4G LTE data. The carrier noted that talk and text will still be unlimited. Once the 5GB cap is met, T-Mobile subscribers will have unlimited data at throttled speeds of 128Kbps on T-Mobile ONE, or 256Kbps on T-Mobile ONE Plus.
The cap takes effect beginning on November 12th. T-Mobile says that it is making the change for a couple of reasons. One, it wants to prevent usage (of data) beyond the intent of the product, and it has discovered that less than 1% of those customers with
Mobile Without Borders
travel to Mexico and Canada and use more than 5GB of data.
"Mobile Without Borders is an incredible benefit and allows customers to stay connected when traveling in Canada and Mexico. In order to prevent usage beyond the intent of the product, we implemented a limit on the amount of monthly 4G LTE data. Less than 1% of people with this benefit travel to Mexico and Canada use over 5GB a month. After 5GB of high-speed data is used in Mexico and Canada (or your high-speed data allotment is reached, whichever comes first), customers will stay connected with unlimited data at Simple Global speeds (up to 128kbps for most plans or 256kbps with T-Mobile ONE Plus)."-T-Mobile
Keep in mind that if a subscriber's monthly allotment of high speed data is less than 5GB, they will be capped at that figure. For example, if a T-Mobile customer is paying for a plan with 4GB of high-speed data, he (or she) will be throttled in Canada or Mexico once the 4GB of 4G LTE data is consumed.

This chart will help Mobile Without Borders users determine how much high speed data they will receive following the new 5GB cap
source: T-Mobile