T-Mobile will also carry the Samsung Gear S3 Frontier later this year
2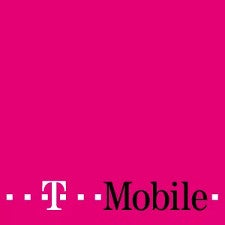 As you'll probably have gathered,
Samsung has today launched its new Gear S3
smartwatch duo at IFA. Among
a slew of new features
, the Gear S3 Frontier has been furnished with integrated 4G LTE connectivity. Where there's a cellular radio, those pesky carriers are never too far behind, and with
AT&T already slated to sell the Gear S3 Frontier
later this year, it's been confirmed that T-Mobile will do likewise.
It's suspected the new Gear S3 duo will cost around $350 upon release, though no specific pricing details have yet been divulged. It's likely that AT&T, T-Mo (and any other carrier that wishes to jump aboard) will offer some kind of subsidy, where the device itself is offered for free or at a significant discount, along with a contract. Early indications suggest that Gear S3 Frontier is able to perform key smartphone functions and on some occasions, replace a handset entirely. This is all well and good, but in essence, it'll be like paying for two smartphones. Let's just hope the deals are sweet.
As a reminder, the Gear S3 Frontier includes a 1.3-inch circular display toughened by a specially-formulated blend of Gorilla Glass, IP68 certification, and a 380 mAh battery that can supposedly run for as long as four days. It's an impressive-looking bit of kit at first glance, though we'll have to reserve definitive judgement until we've spent some quality time with the new gizmo.
Anyway, if you're a T-Mobile user with half an eye on the Samsung Gear S3 Frontier, then the self-styled 'Uncarrier' has you covered. As aforementioned, we don't know as yet what John Legere and Co have planned, but once the details do come to light, we'll be sure to share them with you.