T-Mobile to kill Even More Plus plans, bringing "Value" and "Classic"?
14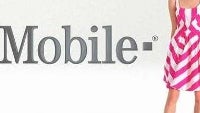 T-Mobile's Even More Plus plans have quietly disappeared from T-Mo's website back in November last year, and that was the first time one could know that a change was on its way. And now, it's closer than ever as TmoNews got some inside information about the "Value" and "Classic" plans coming to replace Even More Plus. Customers on current plans however won't be affected by the change and can continue using their existing plan.
Simply put, the "
Value
" option is to be very
similar to Even More Plus
, with even more savings promised, but one crucial difference – a contract agreement will now be required. "
Classic
" plans on their part will be much like the
current Even More option
.
For
Value plans
, you can pick between 200MB for $5, 2GB for $10, 3GB for $15, 5GB for $25 or 10GB costing you $55, but no web features are required. Additionally, you can bundle the plan with unlimited texts for $5 monthly. Value plans also have 21-month Equipment Installment Plan for the full price of equipment. The new rate plans are detailed below:
1000 minutes for $49.99, $5 to add a line
2000 minutes for $59.99, $5 to add a line
Unlimited plan to which you can add a line with 500 minutes for $5, or $20 for unlimited minutes
Other peculiarities of the plans, are the fact that once in a Value plan you can't go back to Classic, while
migrating
the other way around to Value could cost you from $0 to $200. Folks over at TmoNews warn us to take this with a grain of salt as it's far from confirmed, but a change is certainly on the way so stay tuned.