T-Mobile (temporarily) tattoos an Olympian, as John Legere shows off chosen design
1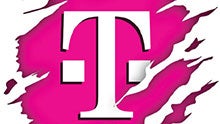 Athletics and advertising go hand in hand, and that's true more than ever this year as the world gears up to watch the 2016 Summer Olympics get underway in Rio de Janeiro. You had better believe
that's going to mean all sorts of smartphone tie-ins
, and T-Mobile's wasting no time in getting involved as it gets ready to turn Olympic runner Nick Symmonds into a walking (well, running) advertisement.
Earlier this month, Symmonds auctioned off rights to use his shoulder as advertising space in the weeks leading up to the Olympics, and T-Mobile scored the winning bid at just under $22,000.
Today T-Mobile CEO John Legere met with Symmonds to select the logo that the athlete will wear as a temporary tattoo for the next few months as he participates in six upcoming races. And if he's selected again for the U.S. Olympic Team in early July (Symmonds already ran for the U.S. in the Beijing and London games), that race will round-out his promotional stint with T-Mobile.
After considering several designs, including a mix of slogans and purely graphical logos, Legere and Symmonds settled on the stylized T-Mobile logo you see here.
While race rules will prohibit Symmonds from displaying the tattoo during actual competition, he still plans to show it off prominently during training and other appearances – and considering how big the Olympics are going to be this year (and every time they pop up), that could prove to add up to a serious PR win for T-Mobile.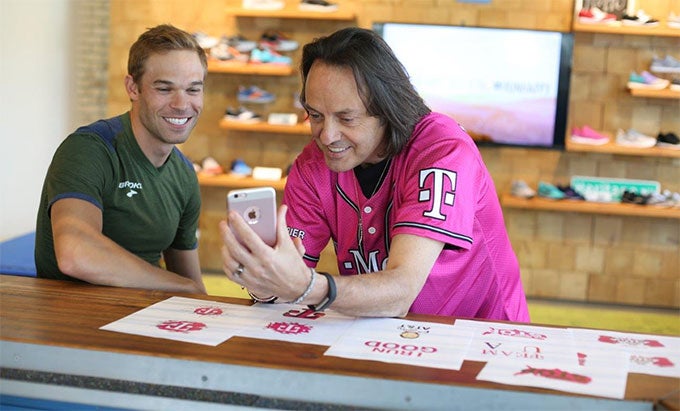 source:
T-Mobile
via
TmoNews