T-Mobile renews 5 million customers from June through August
30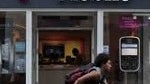 T-Mobile is on track to hit its goal of a 85% customer renewal rate
after three strong months from June through August
. In both June and August, the nation's fourth largest carrier renewed 1.7 million T-Mobile customers which sandwiched a 1.6 million renewal month in July. That works out to 5 million renewals over that 3 month period. The figures were shown on an internal T-Mobile web site and a leaked screenshot of the page was obtained by Tmo News.
According to Greg Hoffman, VP of Churn and Retention (there is really such a position, guys!), the carrier benefited from its 4G network (HSPA+), a strong lineup of handsets and the introduction of its classic and value plans which are all
giving customers a reason to stick with the mobile operator
. T-Mobile, of course, is the subject of a proposed purchase by AT&T although, as we
reported
, the Department of Justice has sued seeking an injunction against the buyout.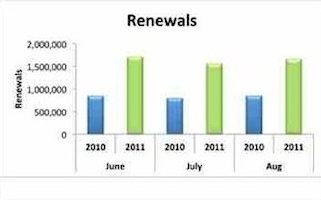 T-Mobile's renewal rates June-August
T-Mobile is currently showing a renewal rate of 83.4%. If it can make it to 85% for the year, it will add up to 16.5 million customers placed on contract. The company has been focusing on renewing customers before they go off contract as
that is when customers report low satisfaction scores
. Those off-contract or about to be so have a satisfaction score 16% below the average Postpay customer's rating. And since the satisfaction score of those who renew with the carrier go up by 27% on average, the carrier has put a lot of effort into getting customers to re-up before turning sour on the operator. For example, last month T-Mobile renewed 800,000 customers who were 18+ months into their contract. It took the combination of Retail, Customer Service and Sales departments to get to that figure.
The carrier is working hard to improve its reputation just in case it ends up single and unattached, which is
very possible considering the current regulatory mountain
that AT&T is facing. And as
we told you
, AT&T has been trying to lower T-Mobile's importance in the U.S. market in an effort to get the deal to pass. After all, do you really see MetroPCS and Cricket as providing more of a challenge to AT&T than T-Mobile does?
source:
TmoNews