T-Mobile partners with Nokia Siemens for a 650Mbps HSPA network in a few years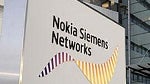 It looks like T-Mobile is going to milk the existing technology for what it's worth, rather than move on to something totally different, and we can't blame the carrier for that. Add a few racks of additional compatible equipment on top of your existing 3G gear in 2010, and, boom, 21Mbps. Add a few more the next year, and, voila, double that at 42Mbps HSPA+ goodness.
In real life the HSPA+ network of T-Mobile next year should at least match the speeds that
Verizon's newfangled Long Term Evolution (LTE) network provides
, but coverage and reliability remain to be tested. Of course, the best part of T-Mobile's "4G" network is that there is a significant bump in speeds for the existing 3G devices as well, which at the same time means more crowded spectrum than Verizon's LTE, which requires new gear.
Now T-Mobile is entering agreements with Nokia Siemens Networks (which were also given the green light to buy Motorola's network business the other day) to partake in the deployment of the next big thing in HSPA.
Long Term HSPA Evolution
promises theoretical speeds up to the whopping
650Mbps
, and should be backward compatible with the existing T-Mobile gear, how's that for planning ahead.
From the project chart it seems that the carrier is planning to double the speed each year, until it reaches 168Mbps in 2013, and then unleash the full 650Mbps potential in the next few years. Of course, by then everyone will be expecting to stream those 3D movies real-time on their smartphones while making a videoconference with Japan, and using the phone's holographic display to show the cute puppy they got the other day, so all these Mbps will be put to good use.
Of course, a true 4G network like LTE Advanced is one that supports at least
1Gbit/s
, according to the set standard, so Verizon and AT&T will have an ace up their sleeves by that time as well.
source:
Androinica