T-Mobile launches its LTE network prior to announcement
6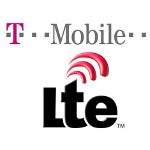 We knew this was coming and here it is - users from a number of US markets are reporting that they can now access the LTE network of T-Mobile. It looks like the carrier couldn't wait until
its own official announcement
that's expected to happen in less than an hour from now.
According to these early reports, T-Mobile has activated its LTE in Phoenix, Arizona, San Jose, California and Huston, Texas, but there may be more coming.
A few days ago, users of the OpenSignal application, which is a crowd-sourced Android app that detect wireless signal coverage, reported that T-Mobile's LTE network is detectable in a number of cities, including Denver, Las Vegas, Kansas City, New Orleans, New York, San Diego, San Jose, and Seattle. This should serve as an indication about the areas where T-Mobile's LTE should go live very soon.
If you want to be among the first to know what's going on at T-Mobile's so-called UNcarrier event, and whether or not it's going to launch the iPhone 5, be sure to
read our liveblog
!
via:
SlashGear