T-Mobile isn't down with shared data plans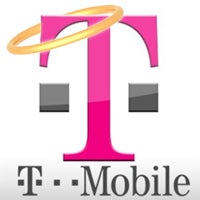 After Verizon got a taste of the good old fashion torch and pitchfork crowd earlier this week, after admitting that it plans to
kill off the grandfathered unlimited data plans
and move its customers to its upcoming data-share plan, T-Mobile has taken the opportunity to wear the halo by saying it "believes that consumers today do not want a 'one size fits all' approach to shared family data plans, nor would they benefit from that model."
Senior vice president of marketing Andrew Sherrard,
who will be filling in for Cole Brodman very shortly
, took to T-Mobile's blog today to state the company's position. Essentially T-Mobile feels that data plans should be flexible and affordable, worry-free, and customers who pay more, should get more.
Sherrard points out that at T-Mobile customers have the option of paying for the data they need, there are no annual contracts for tablet data, while their unlimited plans reduces speeds at the cap, there are no unexpected overage charges, and customers who pay for higher data plans receive Smartphone Mobile Hotspot for free.
Overall he has a few valid points. To read the post in its entirety, be sure to head on over to T-Mobile's Issues and Insights blog in the source link.