T-Mobile introduces the Wireless Customer Bill of Rights
17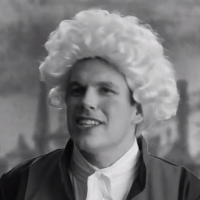 This past weekend, T-Mobile celebrated the third anniversary of its Uncarrier initiatives. During those three years, T-Mobile has launched ten Uncarrier moves. According to CEO John Legere, during this time period 30 million customers have joined T-Mobile, which is now the third largest carrier in the nation
after surpassing Sprint last year
.
For those who don't understand what the fuss is all about, Legere points out that during those three years the cost of data per GB has dropped a whopping 62%, and $1.2 billion in switching fees was eliminated. But the outspoken executive says that there is more work that needs to be done.
No matter which wireless operator you use, Legere says that every customer is entitled to certain rights. So naturally, he has drawn up the Wireless Customer Bill of Rights. The executive strongly insists that Verizon and AT&T (which he refers to as 'Dumb and Dumber') need to adhere to these basic wireless customer rights.
The Wireless Customer Bill of Rights includes No Service Contracts, No Overage Penalties, Love Your Phone, Keep What You Pay For (with rollover data), Stream Without Fear (of using up your data allowance while streaming music or video), Roam Without Fear, Coverage Without Limits, and No-Haggle Business Pricing.
Besides the video from John Legere, T-Mobile produced a clip showing how the Wireless Customer Bill of Rights might have been presented in 1791 on Ye Olde CNN. Tap on both videos to check them out.
source: T-Mobile