T-Mobile introduces new Binge On providers including PBS and YouTube Gaming
4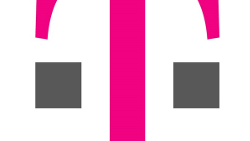 Has seven months already gone by
since T-Mobile announced Binge On?
Time flies when you're streaming video after video without using even 1KB of your personal high speed data to watch content from the likes of YouTube, Hulu, Netflix and ESPN. Today, the nation's third largest carrier introduced some new providers that bring the total number that support Binge On to almost 90 video streamers. With Binge On, T-Mobile subscribers view all of this free content in DVD resolution (480p), and the plan can be disabled at any time.
The new providers being added to the plan starting today, include PBS, PBS KIDS, YouTube Gaming, Azubu, Dailymotion Games and Eyegroove. If you have kids, think about all of the high-speed data you'll be saving when you let them watch Sesame Street on your phone. And if this leads to unused high-speed data at the end of the month, T-Mobile's Data Stash allows you to "bank" it so that it can be used over the next 12 months.
"Why limit yourself when you can binge on and on and on? Whatever you and your family watch – from Jon Snow to Elmo – Binge On has everyone covered. With the sixth expansion of Binge On in just seven months, T-Mobile customers have more to choose from than ever. So go ahead, binge on entire seasons of Game of Thrones, Breaking Bad and The Walking Dead and never worry about using up your high-speed data."-John Legere, CEO, T-Mobile
T-Mobile says that over 500 million hours of video have been streamed by its customers since the debut of Binge On.
source: T-Mobile
Recommended Stories