T-Mobile faced with a lawsuit on phone contract cancellation terms
33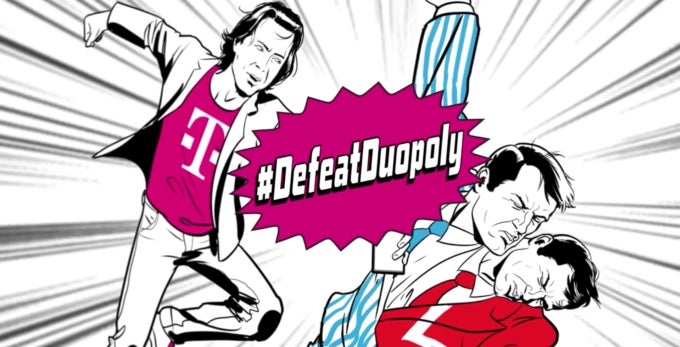 When we
compared the prepaid plans of the major carriers
, and their best MVNO sidekicks, we noticed that Cricket has quietly introduced a $70 plan that offers unlimited data about ten days ago. It's pretty clear whose offering Cricket targets with that one, as the virtual operator even used the word "uncool" in its press release, saying that T-Mobile will charge you $25 more for the same thing - that's how shaken the big boys are (Cricket is owned by AT&T) by the "Un-carrier" plans.
Well, T-Mobile also offers unlimited Netflix, Hulu, music and other streaming that wouldn't count against your high-speed data allotment, as well as easy ways to pay for the hottest phones in installments, and even upgrade them on a regular basis without much hassle or expenses. These phone payments, however, are the target of a lawsuit filed by T-Mobile customer Moshe Farhi, who claims that he had been misled by the no-contract advertising.
The gist of the story is that he bought four handsets for $2600 in total for him and his family, and T-Mobile took service of the loan that allowed him to pay the phones on monthly installments. In three months, however, when he decided to terminate the service, T-Mobile said he would now own the remaining $2270 on his phones, due immediately. The lawsuit claims that T-Mobile never made clear to Farhi that he wouldn't continue the 24 monthly payments for the phones, but has to pay the remainder outright.
T-Mobile, of course, says that it's in the contract, and, looking at the way each and every carrier operates after the death of two-year contracts, the "Uncarrier" has a point. Mr Farhi is now trying to turn this into a class-action lawsuit against false advertising, but something tells us he wouldn't go very far with that - there's little incentive for T-Mobile to give away what is essentially a no-interest loan on expensive phones, if you aren't using the carrier's services, after all. What do you think?